Migrating emails between providers
In order to migrate e-mail messages from another provider to Umbler we recommend using the tool Goodbye.Host:
Goodbye Host was developed by the Umbler team and it's intended to help in the migration of websites, e-mails and databases between different providers.
To migrate your e-mail messages access the website Goodbye.Host and click on E-mail Migration. You'll need to inform an account to receive notifications of the migration progress.
The migration is done through the IMAP protocol. This protocol migrates only messages, and not other contents like contacts or agenda.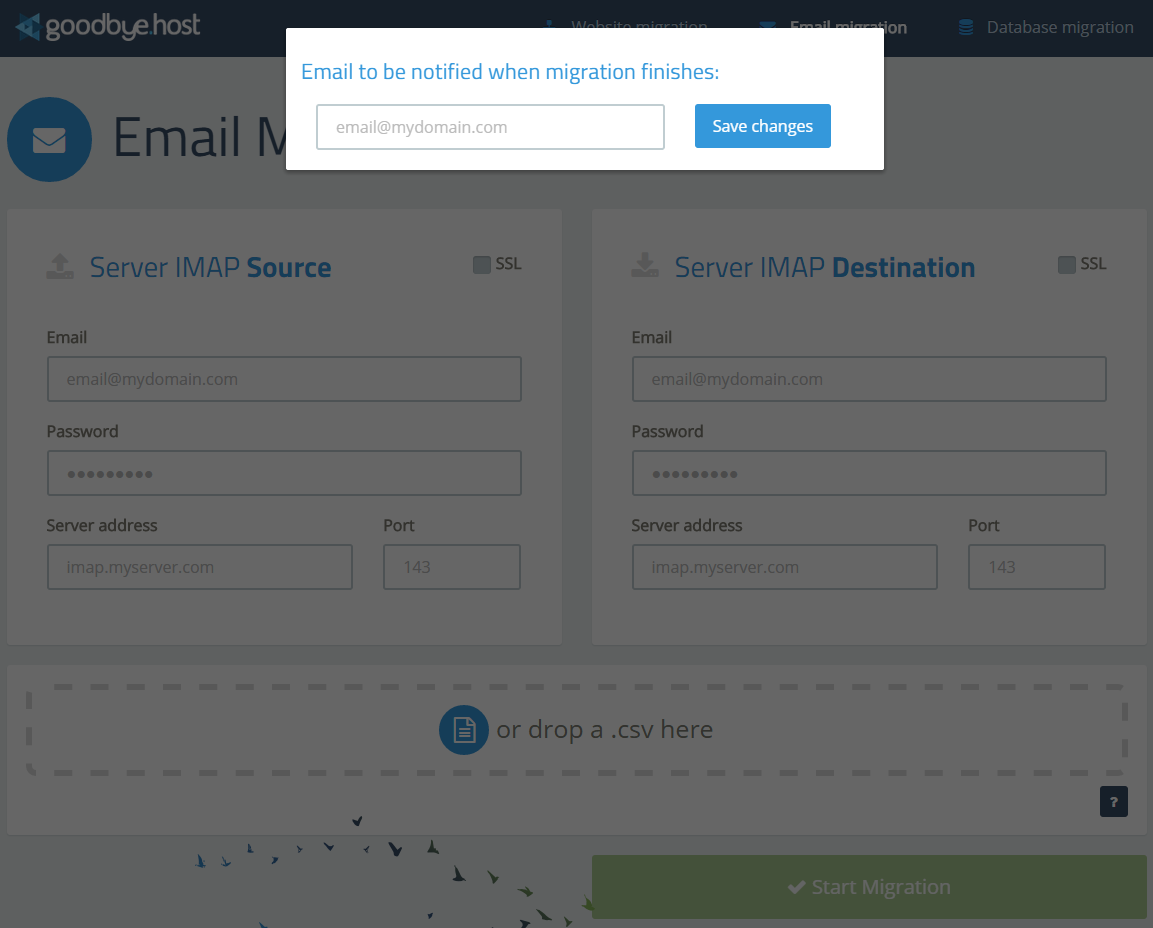 Fill in your current e-mail provider information on the Source section, and your future provider's information on the Destination section: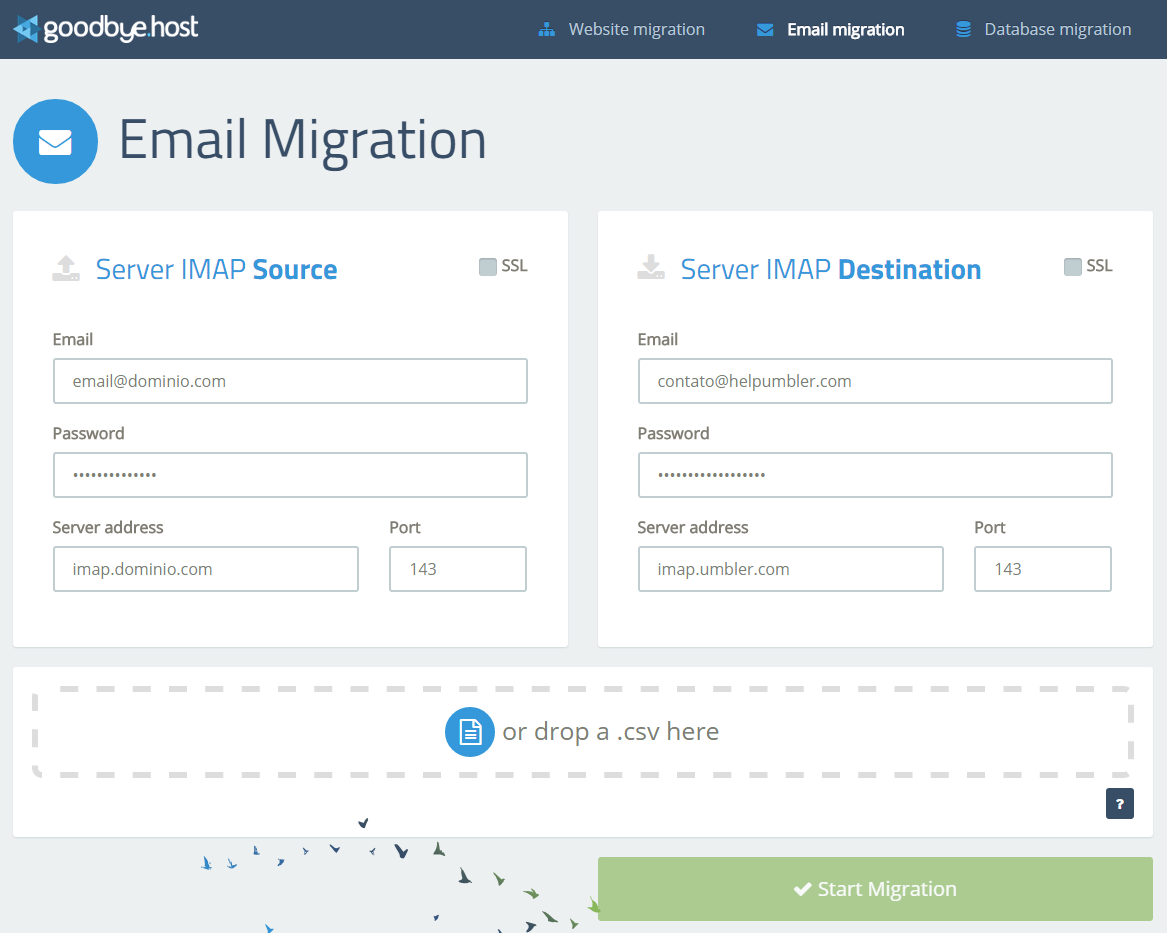 On the Email field write the e-mail address you'd like to migrate, in Server Address in the Source section put your current provider's IMAP address (This address must be confirmed with your current provider) and imap.umbler.com as Destination. On the Port field the default port with no SSL is 143, and with SSL, 993.
After filling in all the information click on Start Migration. Goodbye.Host will migrate your messages and send you a notification once done to the e-mail address informed at the beginning of the process.
Click to choose a file, or just drag and drop your .CSV with the information of the accounts to be migrated: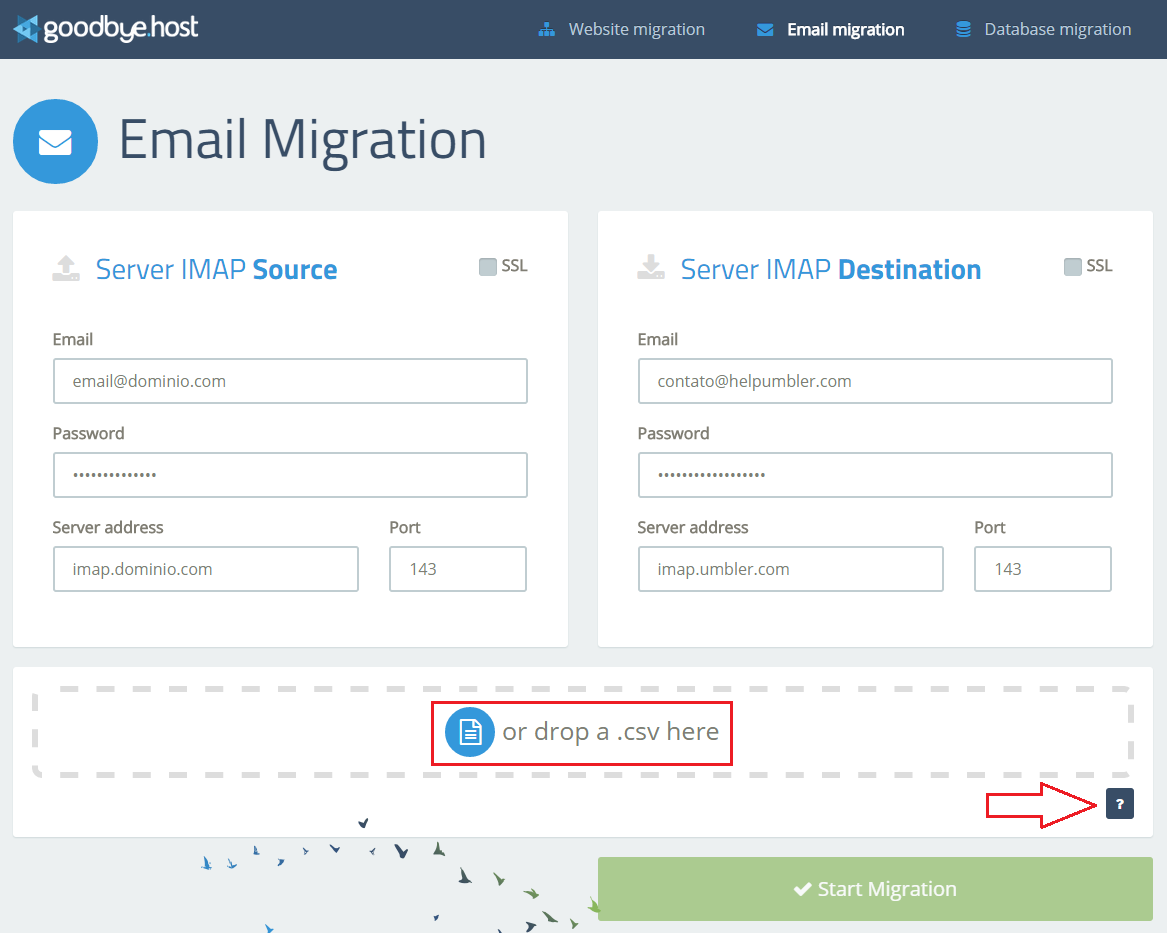 If you need a template of the required .CSV file for the migration, just click on

and follow the instructions for download.
Goodbye.Host will start the migration as soon as the .CSV file is entered and will show a dashboard with the migration progress: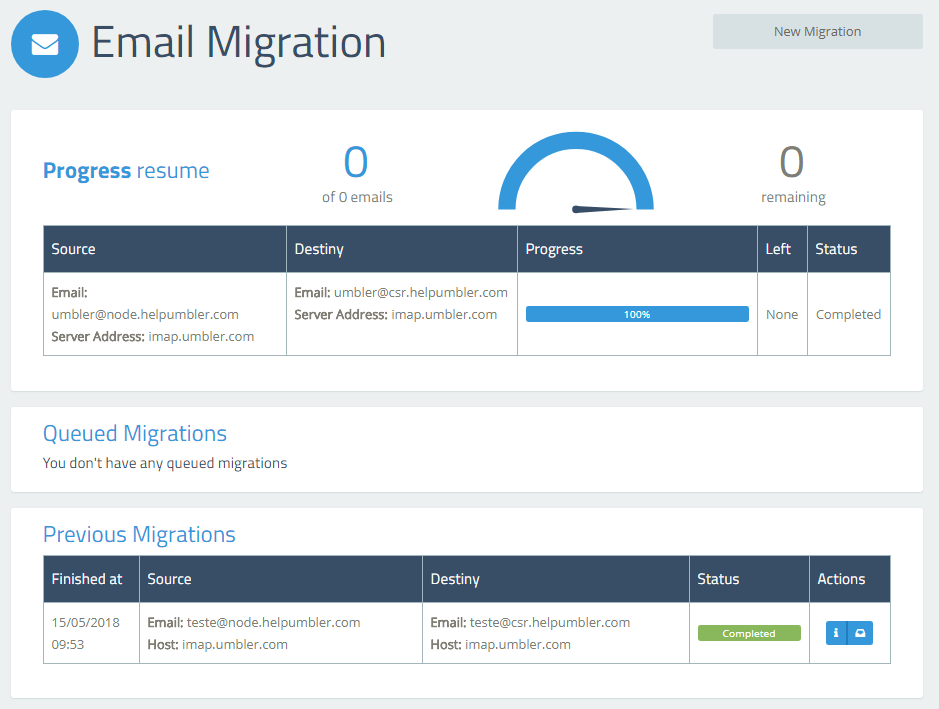 Goodbye.Host will send a notification to the e-mail address informed at the beginning of the process after each accomplished migration.
You may also migrate your email messages manually.
Click here
to know how.
Remember:
In order for the messages to be sent and received through Umbler our
MX
records must be configured on your domain.
Click here
to know how :)