Migrating a website to Umbler
Migrating your website from another provider to Umbler is pretty easy. We recommend using Goodbye.Host.
Goodbye Host was developed by the Umbler team and assists in the migration of websites, e-mails and databases between providers.
In order to migrate your site, go to Goodbye.Host and click on Website Migration. You will need to provide an email to be notified when the migration is over.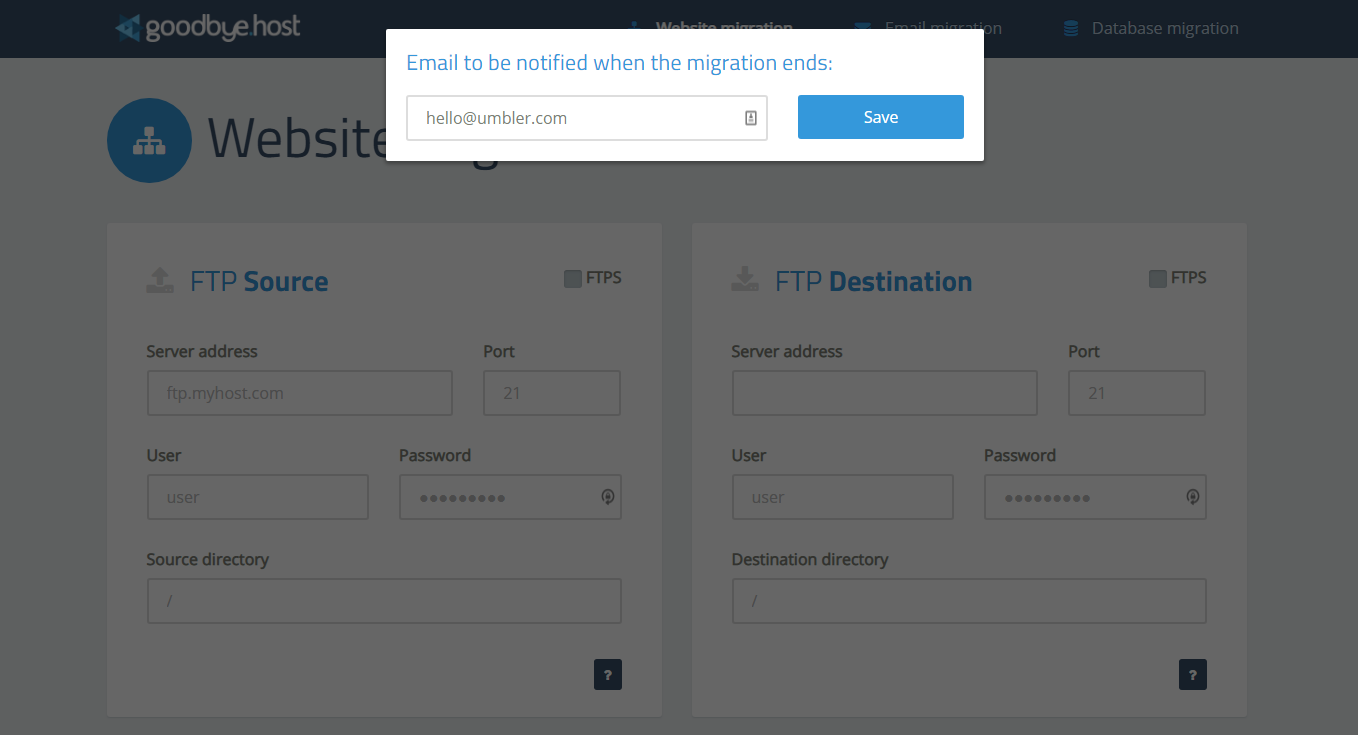 Fill in the information from your original provider (Source) to the destination provider (Destination):
Check out this guide to find the FTPS data in Umbler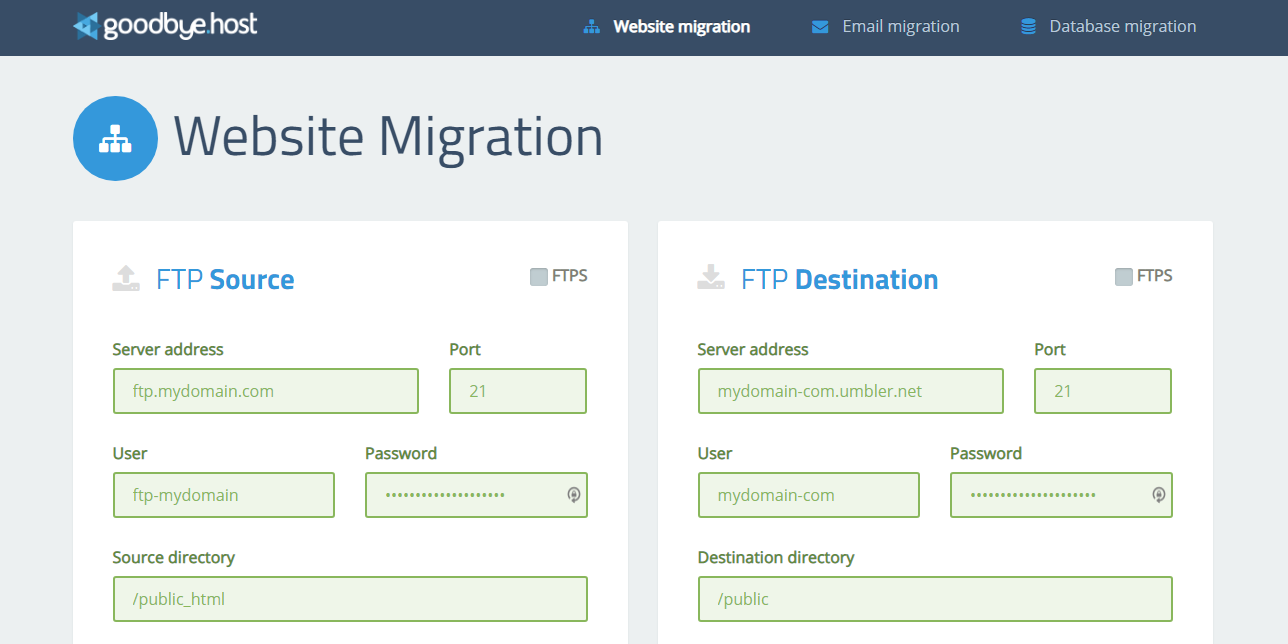 After completing all the information, click Start Migration. Goodbye.Host will migrate and send you an email when the process is complete.

Bringing your site to Umbler is fairly simple, you can put all the files on your panel with just a few clicks.
Access the FTP client of your choice and connect to the data from your previous hosting. In this article, we are using FileZilla, which you can download for free here.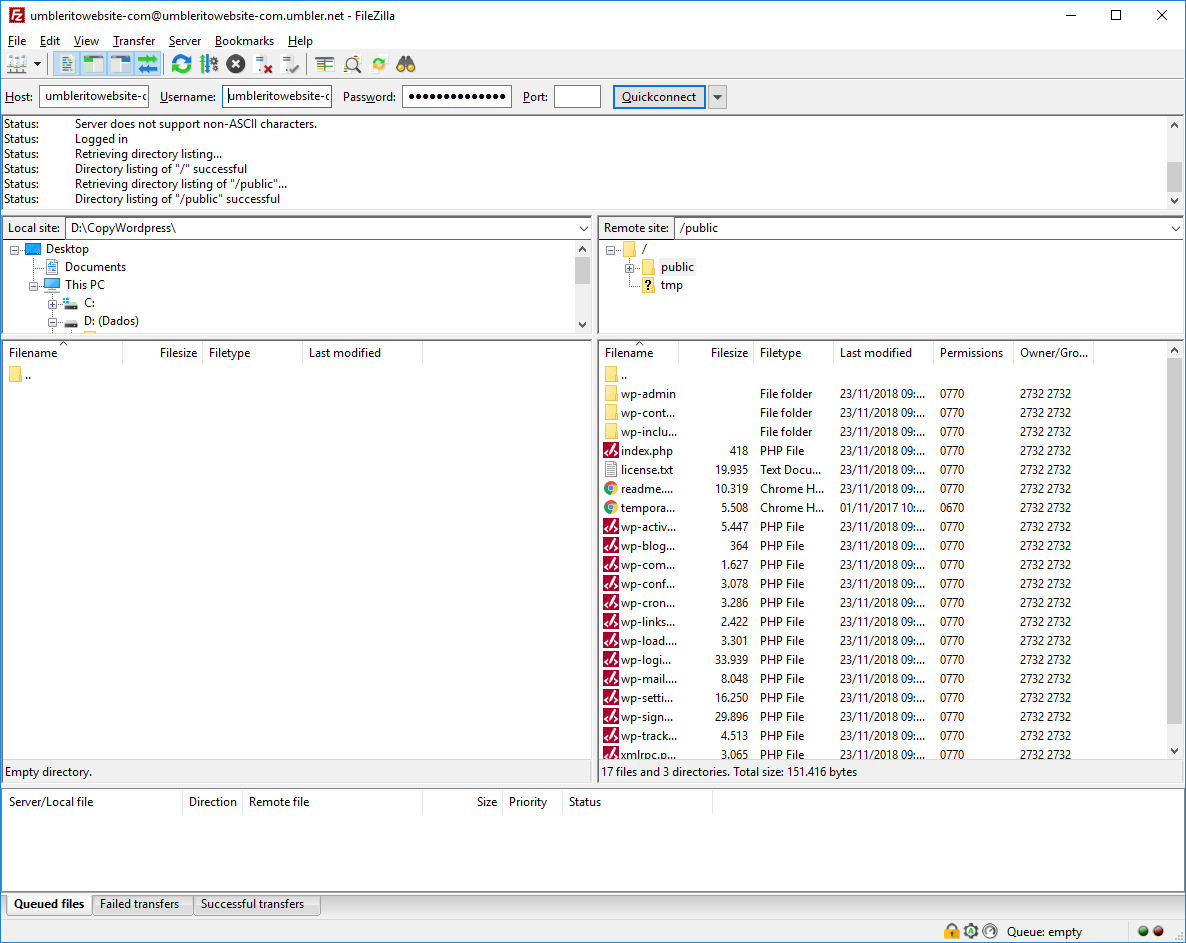 Create or choose a folder from your computer to which you want to transfer the files, in our example is the folder CopyWordpress. Select all files, right-click and choose the Download option.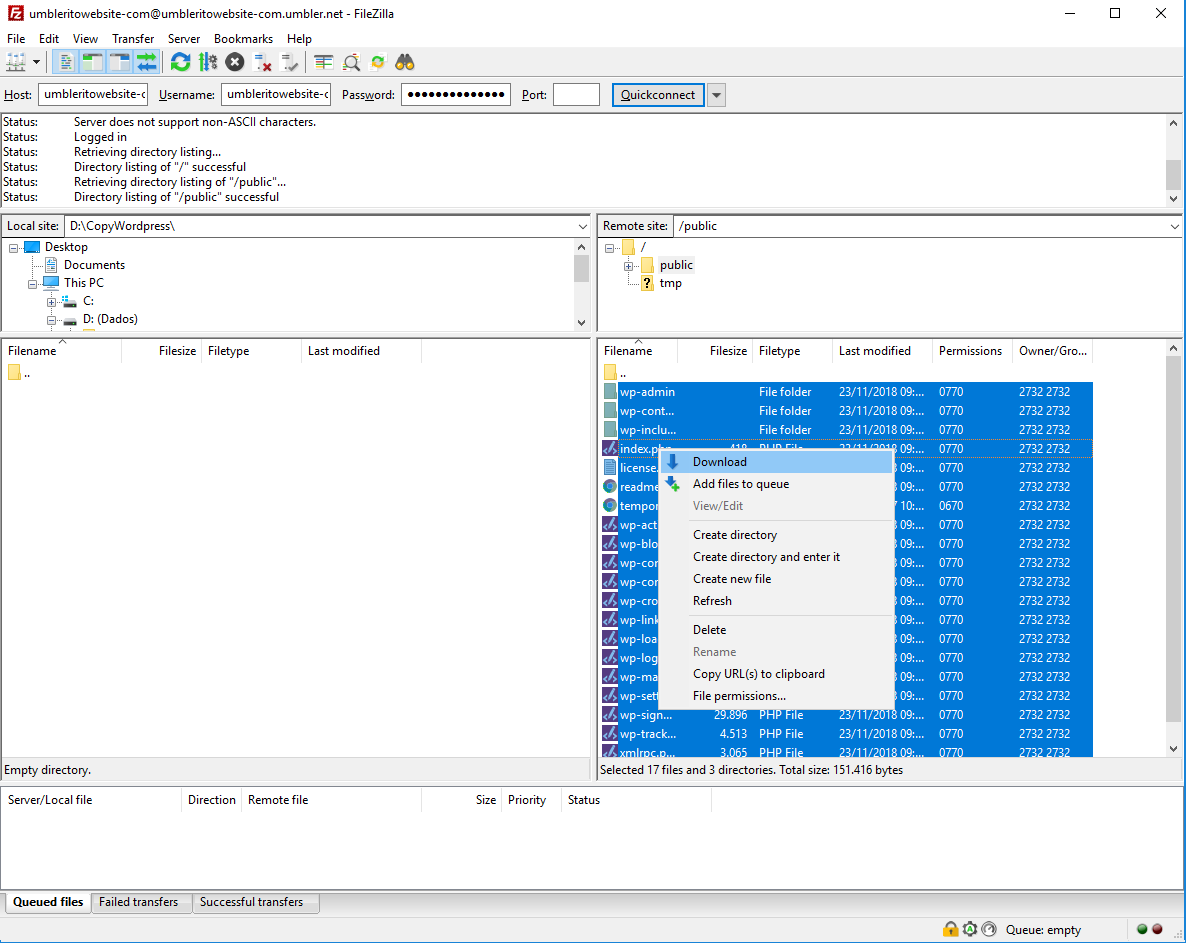 Access the chosen folder on your computer and include all files downloaded from your FTP client on a compressed file in .zip extension.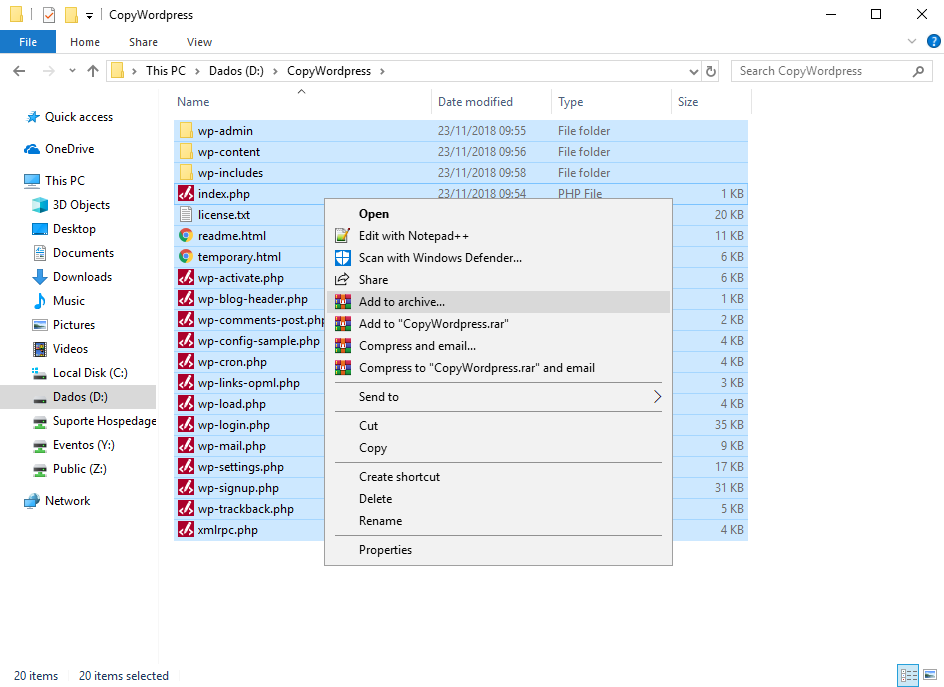 On your Umbler dashboard, go to the Sites page and within that area, go to Files. Drag your compressed file, as the image, to the upload area. You must include the files in the /public directory, so that they can be accessed via the internet.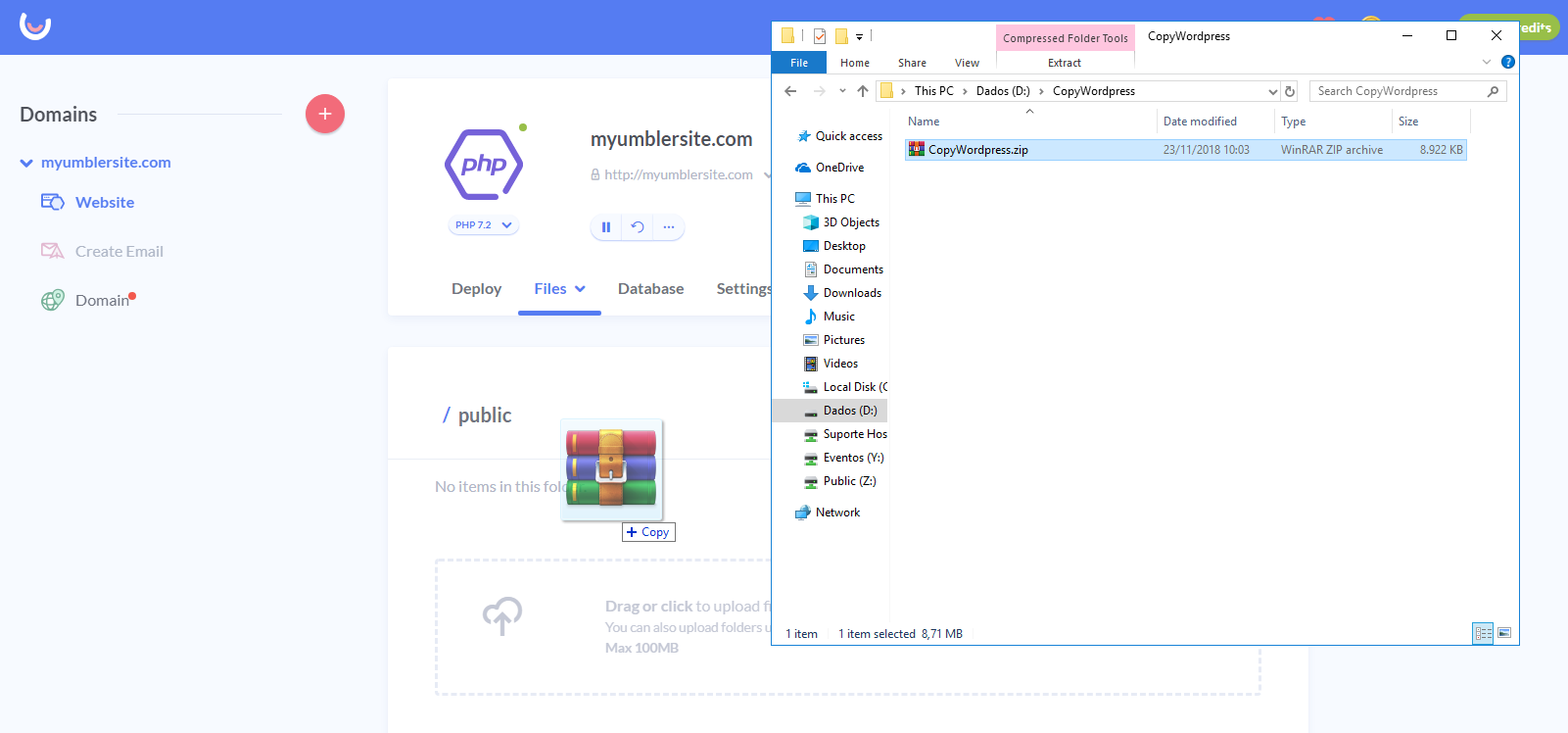 Click on the Unzip button.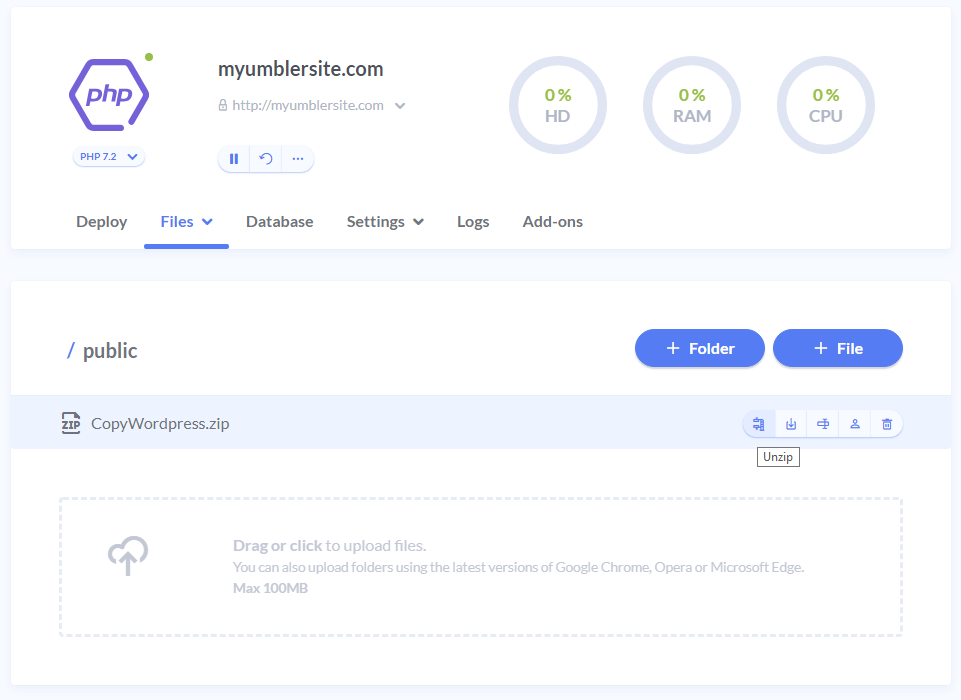 Confirm by clicking on Extract.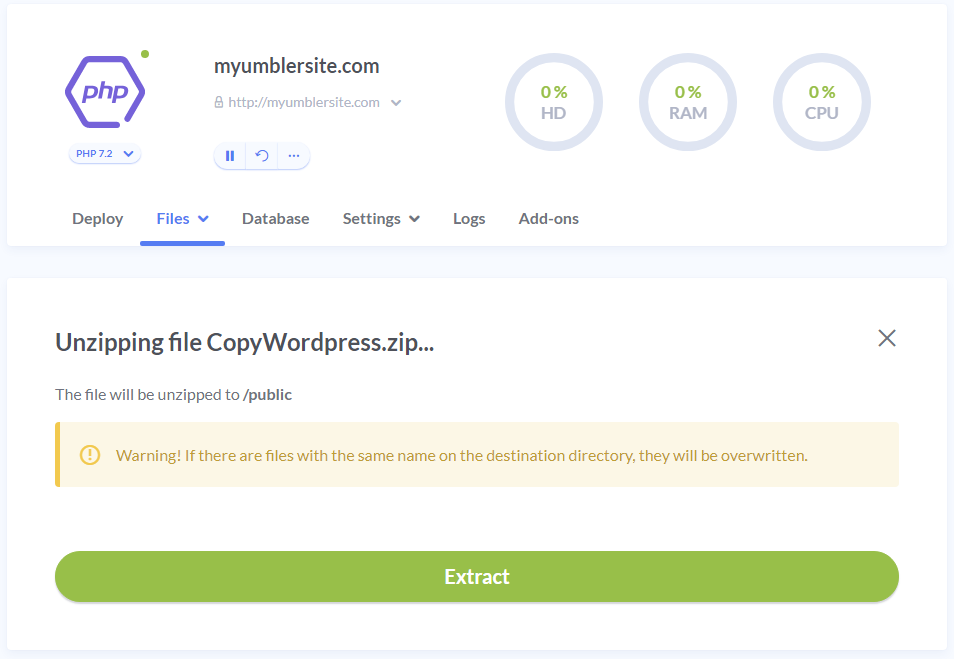 It's recommended that the .zip file has the site files directly in the root. If your site's files are inside a "wordpress" folder, for example, after unziping the file into / public, the site becomes available at "www.domain.com/wordpress".
There you go! Your files ara available: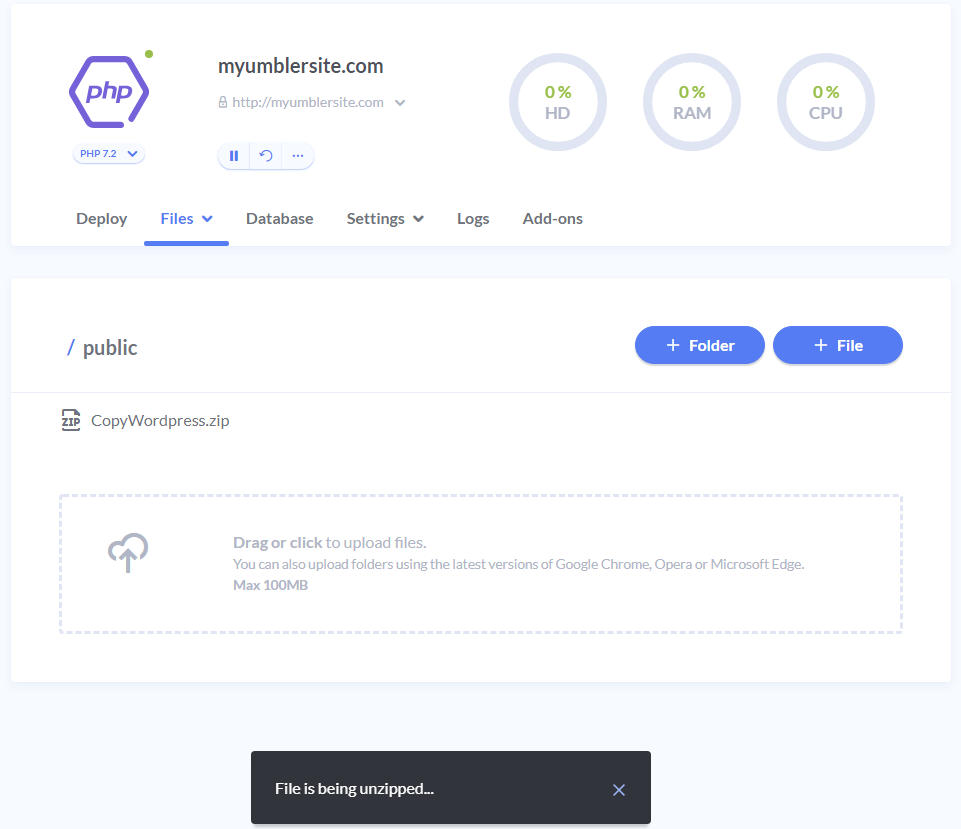 If your website has a database connection and it is also migrated to Umbler, you must change the connection data in the site configuration file. For websites developed in WordPress, check out
this tutorial
.
See also!