Publishing a website using FTPS
Publishing a website at Umbler is pretty simple, your files can be uploaded either using your web browser and our Control Panel, or using an FTP client.
The difference between FTP and FTPS is that the latter uses SSL protection, putting an extra security layer to the file transmission.
The upload file size limit for the Control Panel is of 100MB, if you need to upload bigger files, please use FTPS.
Access your Control Panel, and under the selected domain name go to Website > Deploy > Manager.

Using your File manager select the files you wish to upload to your website and just drag and drop them into the browser.
You can upload a .ZIP file, and unzip it later directly through the Control Panel.
The FileZILLA client is available for download here.
If you find problems connecting directly, please use the Site Manager option.
Fill in your connection details and just hit Quickconnect.

The Site Manager let's you save all the details of your connection for future use, and also allows some advanced tweaks. Go to File > Site Manager.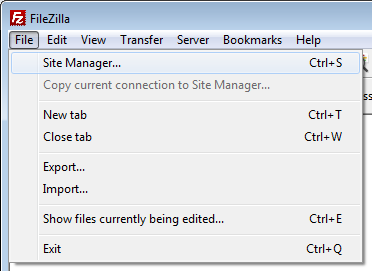 Fill in your connection details and save the connection details.
For Encryption choose Only use plain FTP (insecure).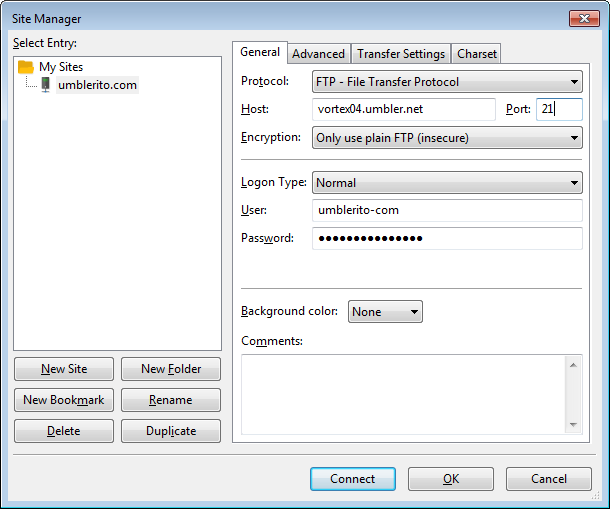 Fill in your connection details and Connect.

The files that are going to be public, seen by visitors of your website should be put in the /public folder.