Turning your e-mail public on GitHub
The first step is to access your account settings by going to the top right corner, and then Settings.

In your account settings, go to the Emails option, and uncheck the Keep my email address private option.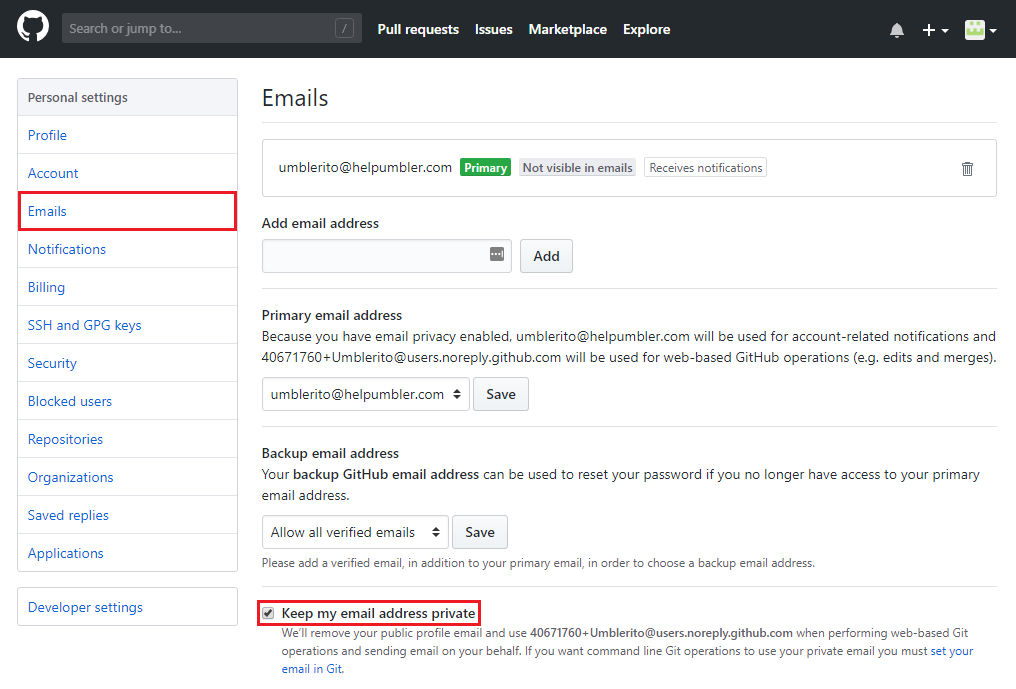 Disabling this option will save the settings automatically. Go back to the Profile option and select your e-mail in the Public e-mail option, saving the settings in Update profile.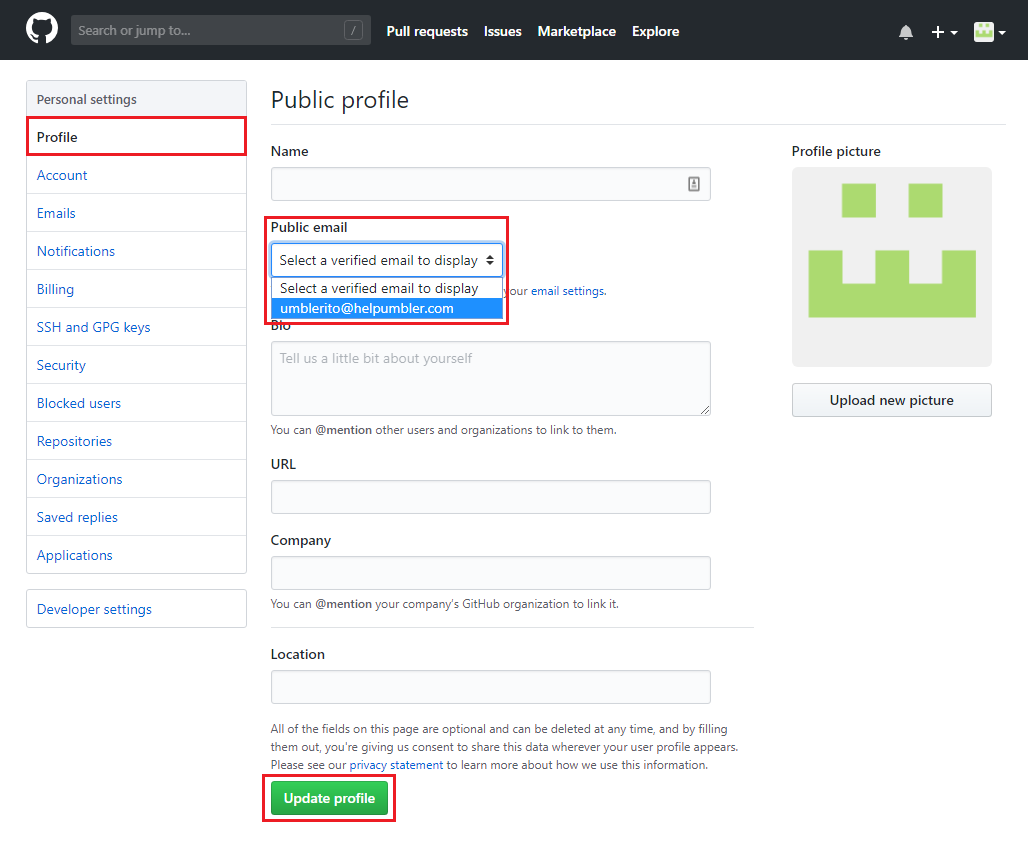 And that's it! After saving the settings your email will be public, and you will be able to connect to Umbler through your GitHub account.