Installing Mautic
The first step to install Mautic is to download it and configure the SSH access on your website.
The download should be done via SSH. The most recent version is available here.
wget https://s3.amazonaws.com/mautic/releases/2.2.1.zip
Unzip the downloaded file:
unzip 2.2.1.zip
After the unzip is complete update the file permissions:
chmod 770 * -R
Your website must be using PHP 7.0 or higher for Mautic to work.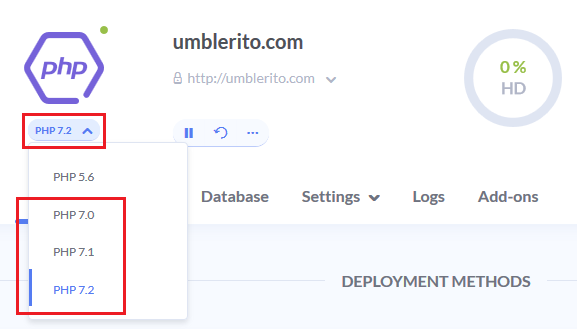 To complete the installation process access your website's URL and proceed with Mautic's installation.