Configuring my email in Gmail
In this guide we will learn how to configure your email account created at Umbler on Gmail, so you can send and receive e-mails using Google's platform.
First access your Gmail, and go to Settings (Gear icon) on the top right corner and choose Settings.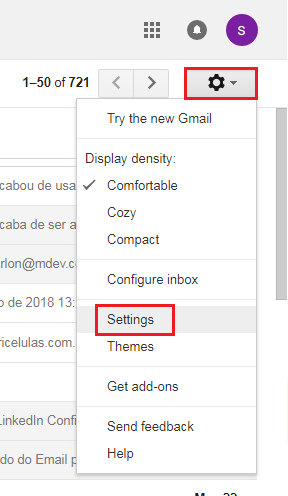 In Accounts and Import go to Add a mail account under Check mail from other accounts:, inform your complete mail address and hit Next >>.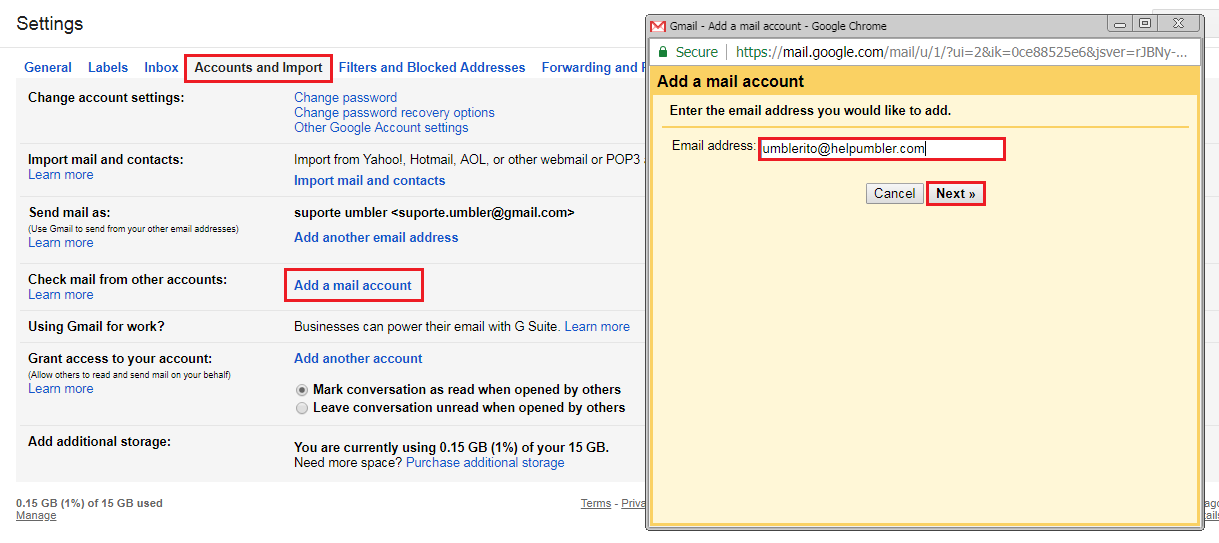 Leave Import emails from my other account (POP3) selected and hit Next>>.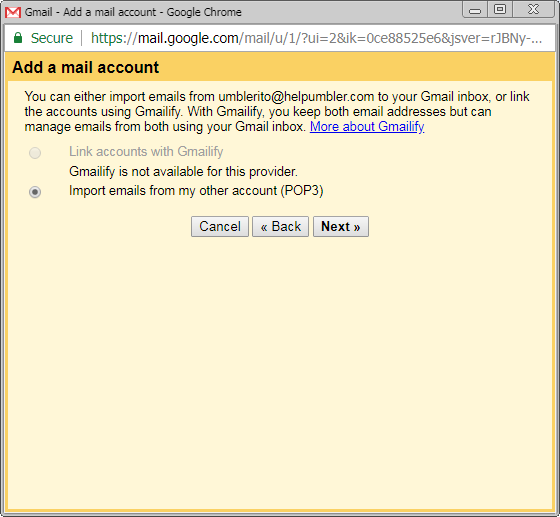 Fill in the connection details as follows and click on Add Account >>.
POP server: pop.umbler.com, Port: 110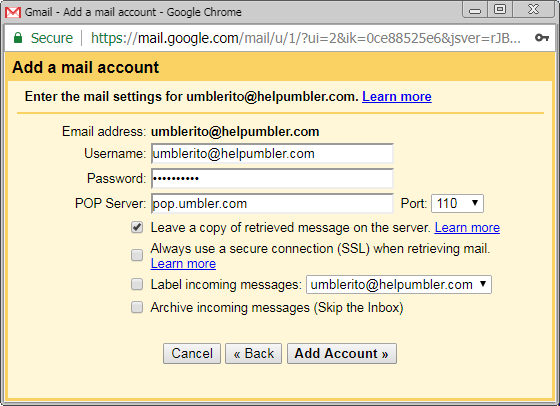 Leave the option Yes, I want to be able to send mail as [mail account] selected and click on Next>>.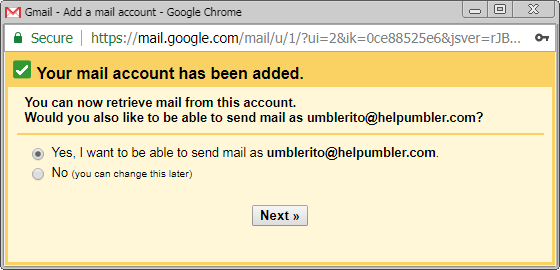 Fill in the name for the account and select Next Step>>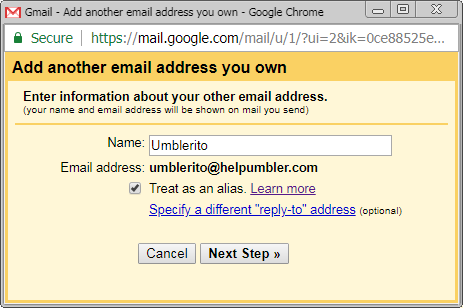 Fill in the SMTP server information:"smtp.umbler.com", port 587, your complete e-mail address & password, leave TLS selected and click on Add Account >>.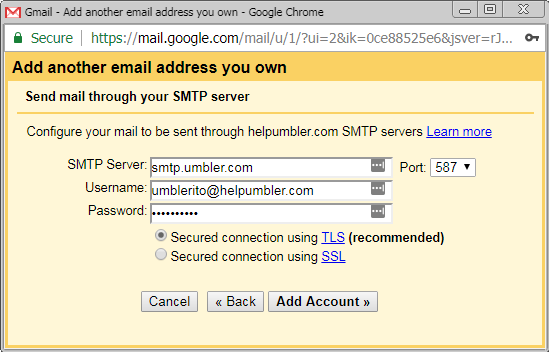 Last but not least, check your Gmail account for a message containing the Confirmation code and use it to complete the configuration.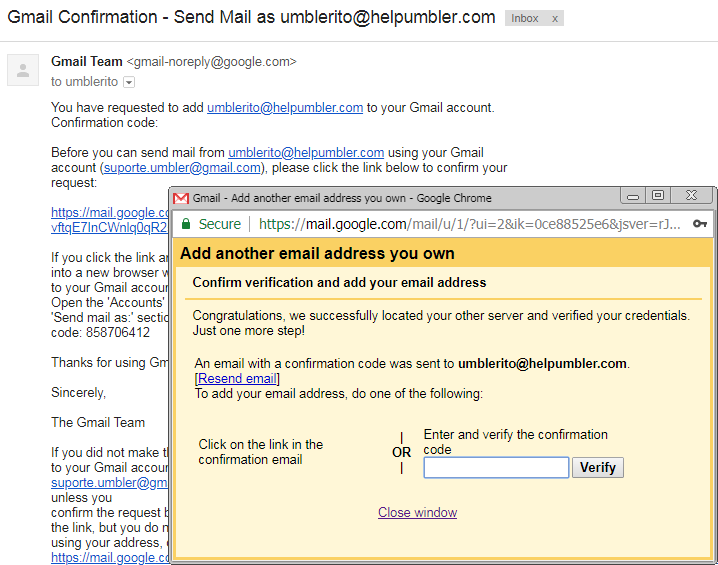 If the password of the e-mail account created at Umbler is changed, this information needs to be updated on your Gmail account.
Due to limitations of the POP protocol itself, only the Inbox folder will be synced, and there'll be a slight delay when receiving messages. Folders like Spam and Sent items will not be synced with Gmail.