Allowing external access for MySQL
Access our Control Panel, click on the option Site, Database and select the database you want to grant external access.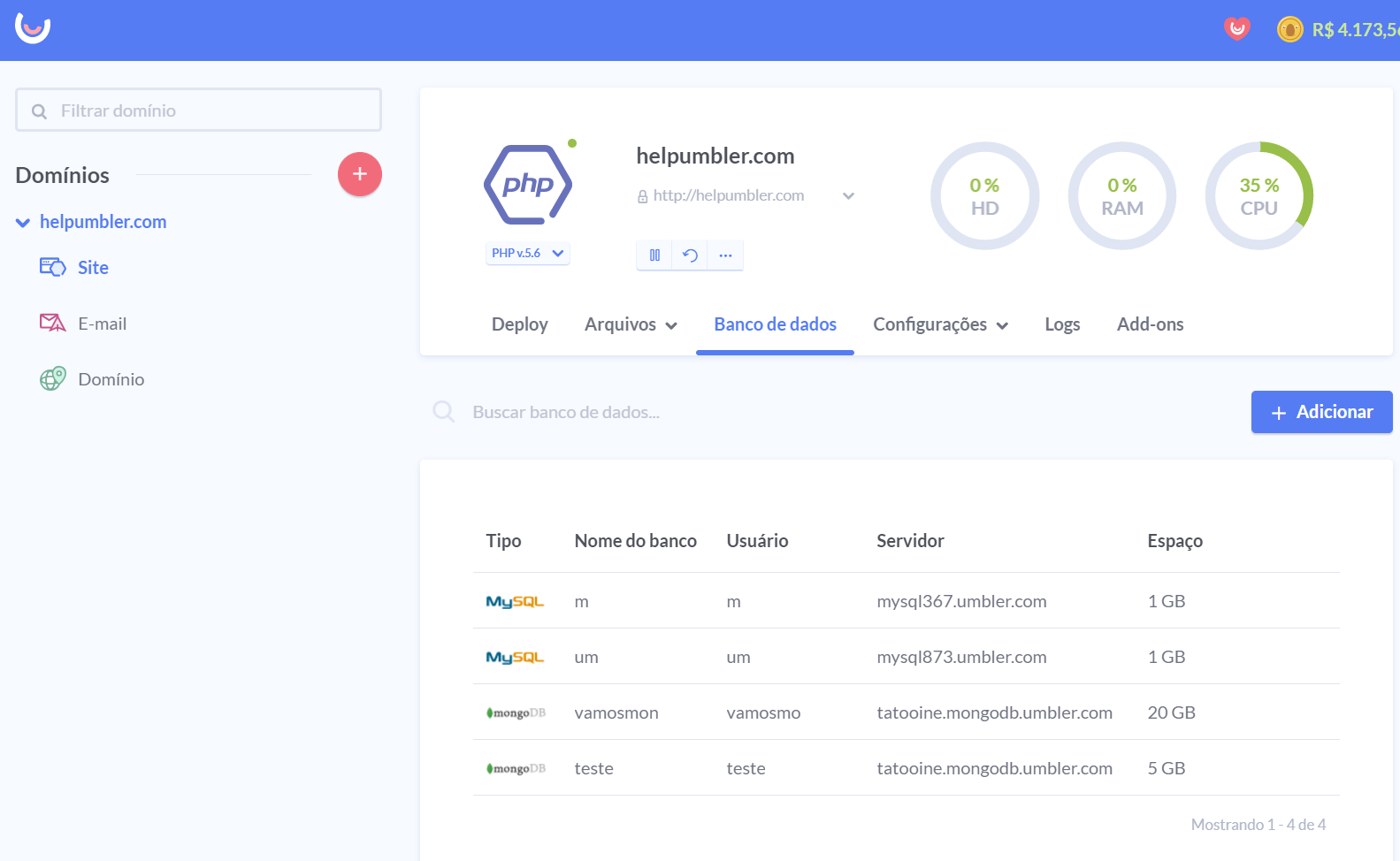 Click on Edit.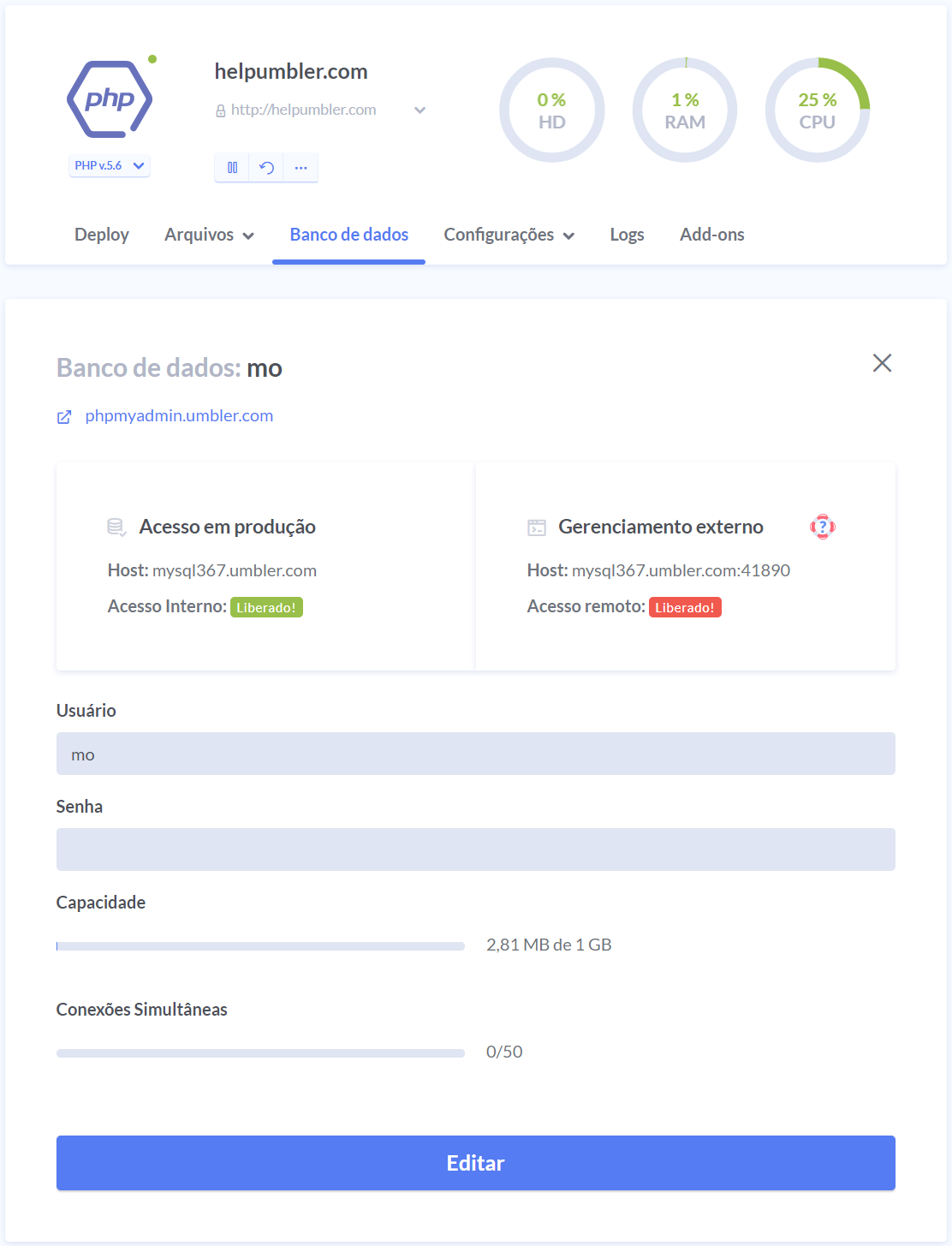 Choose one of the external access options available, and click on Save.
We recommend you to use the option Release only for some IPs or Release for 24 hours, in order to keep your database safe.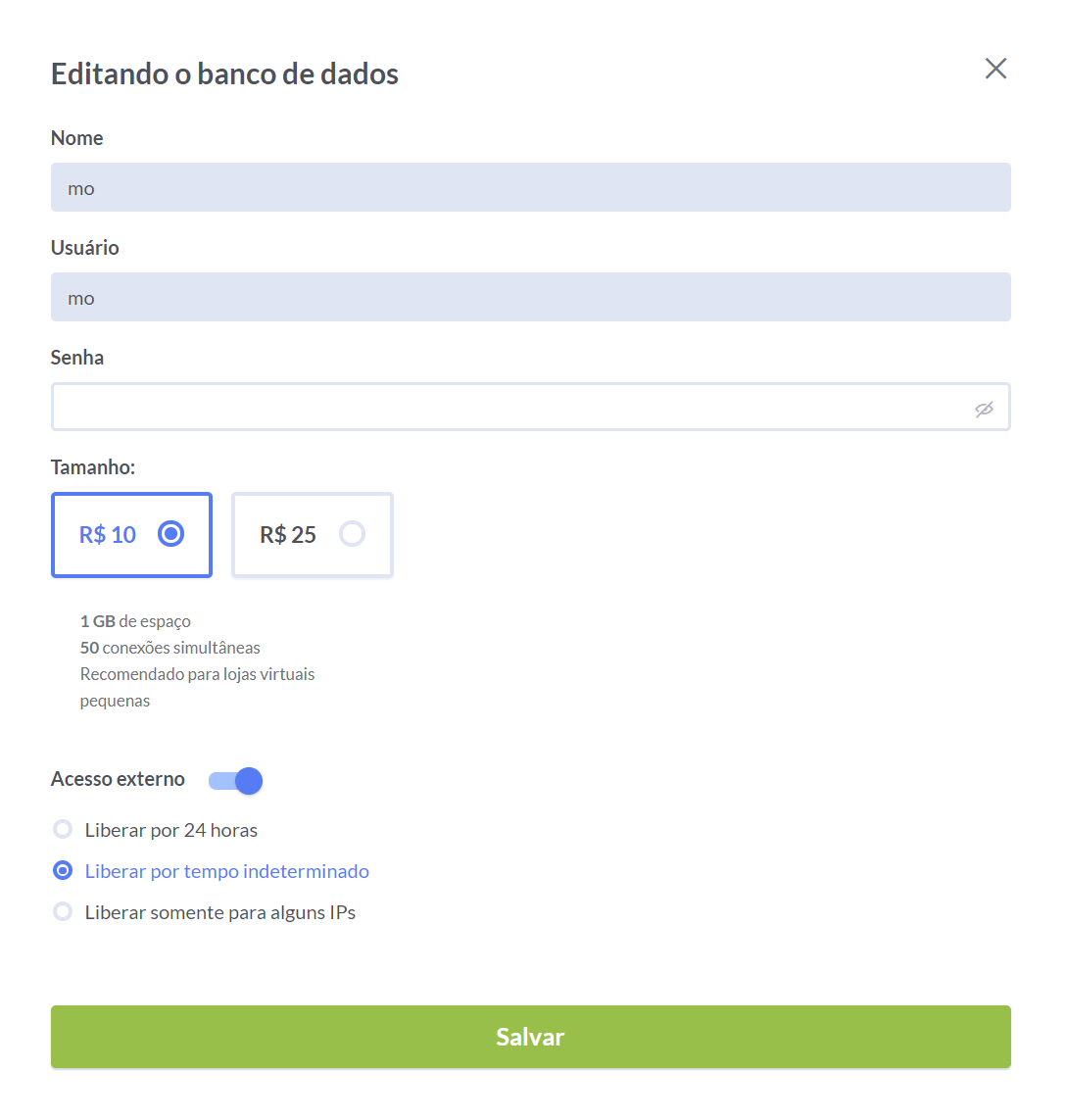 There you have it! You can connect to your database externally!