How to create a database
To create a database at Umbler go to Website for the domain and select the Database tab.

Select the type of database, inform the service data and choose whether to allow external connections.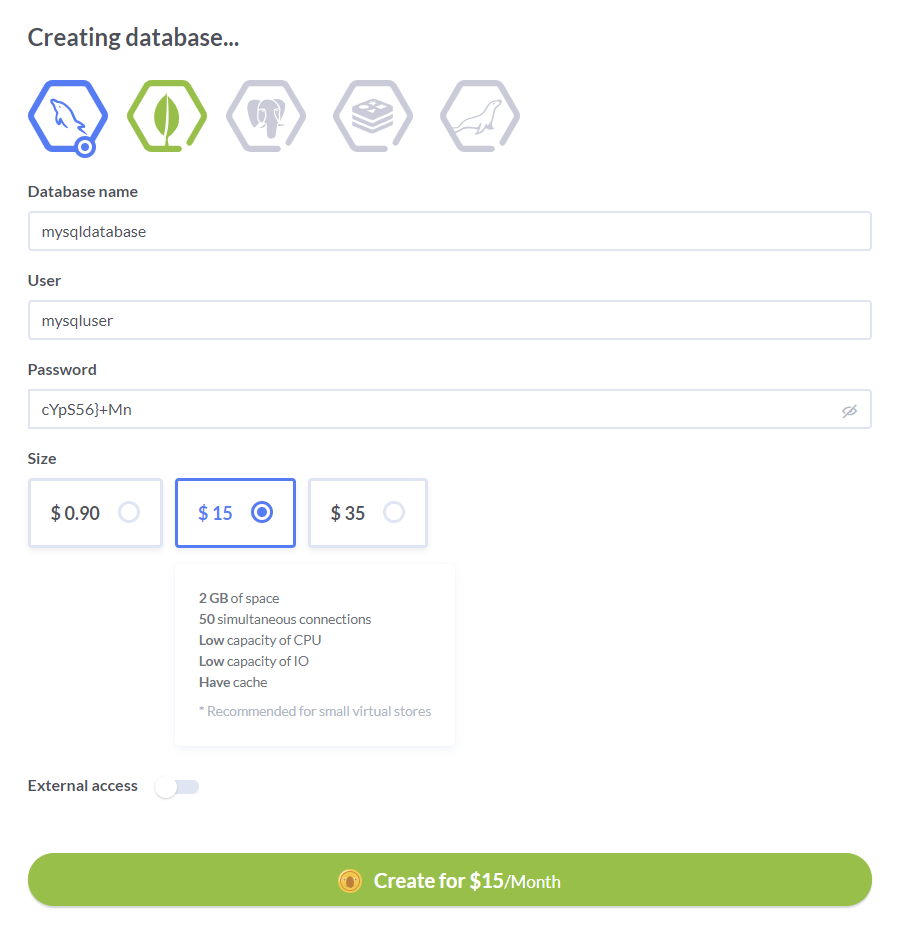 Remote access can be blocked for MySQL databases, for security reasons it is recommended to keep it blocked, but if remote access is needed, choose whether Allow for 24hrs. or Allow for a certain IP only.

Click on Create to complete the process and create your new database.
Done! Now you can access your database details in the Databases tab.