Creating an email alias
What's an email alias?
An email alias is simply a forwarding email address, messages sent to the alias address is forwarded to the specified (main) email address. That's it's only function, an alias can't be used to send messages or any other function.
How to create a new e-mail alias.
Inside Umbler's Control Panel go to email on the left hand side inside the desired domain and then click on Edit for the account an alias will be created for.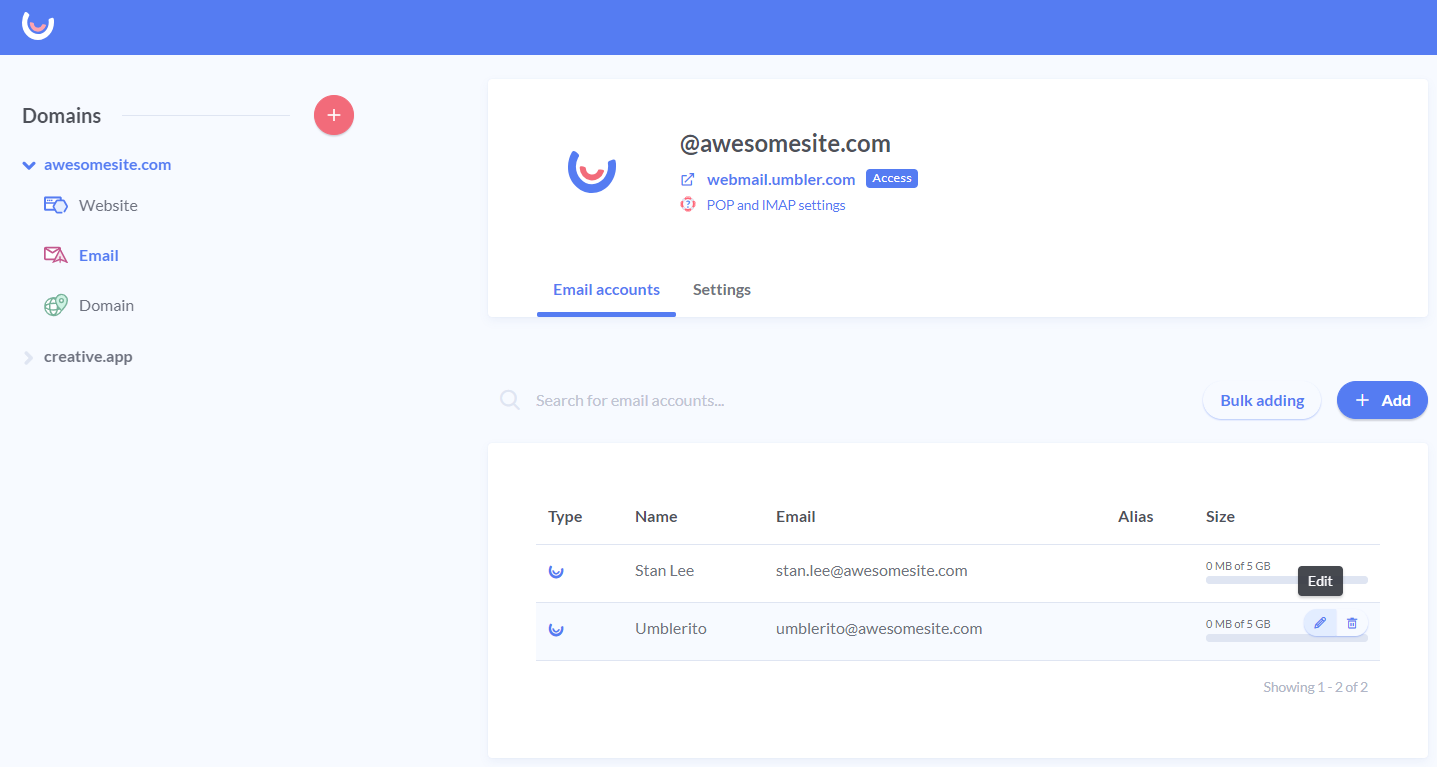 Click on +Alternate Address (alias). Fill in the forwarding address (alias) and click on Save.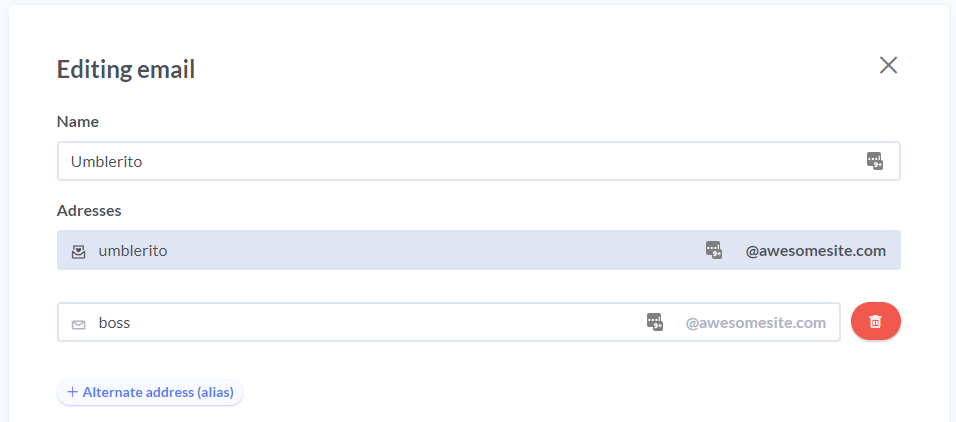 Done! all messages sent to the alias address will be forwarded to the main email address.