How to migrate a database between providers
In order to migrate database content from another provider to Umbler we recommend using the tool Goodbye.Host:
Goodbye Host was developed by the Umbler team and it's intended to help in the migration of websites, e-mails and databases between different providers.
To start, open Goodbye.Host and click on Database Migration. You'll need to inform an e-mail address to receive notifications and alerts of the migration process.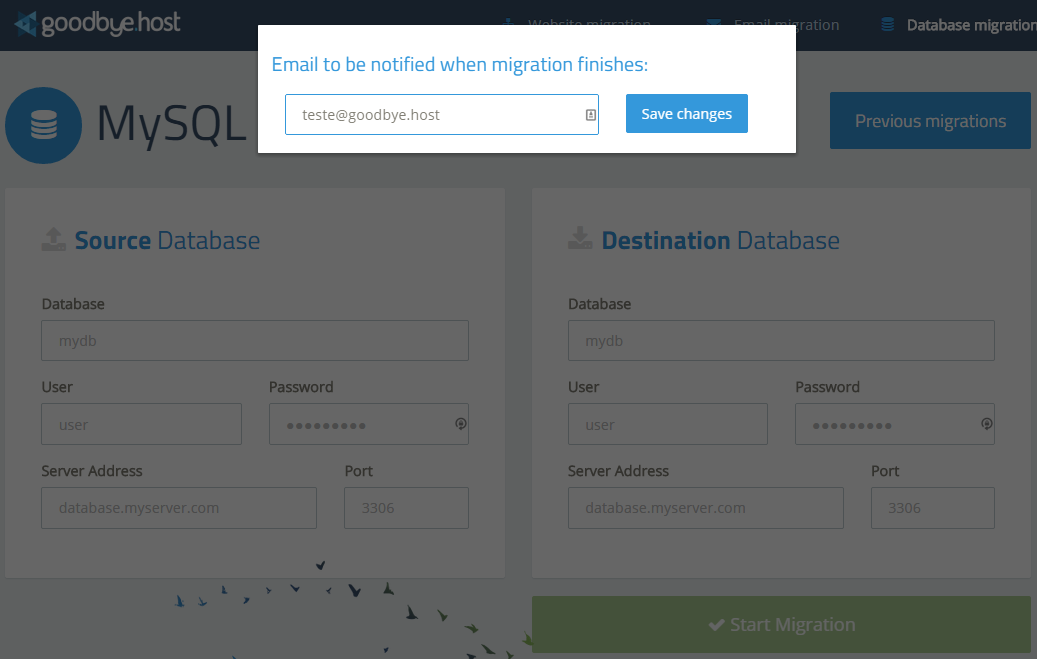 Fill in the details for your current provider (Source) and for the new provider (Destination):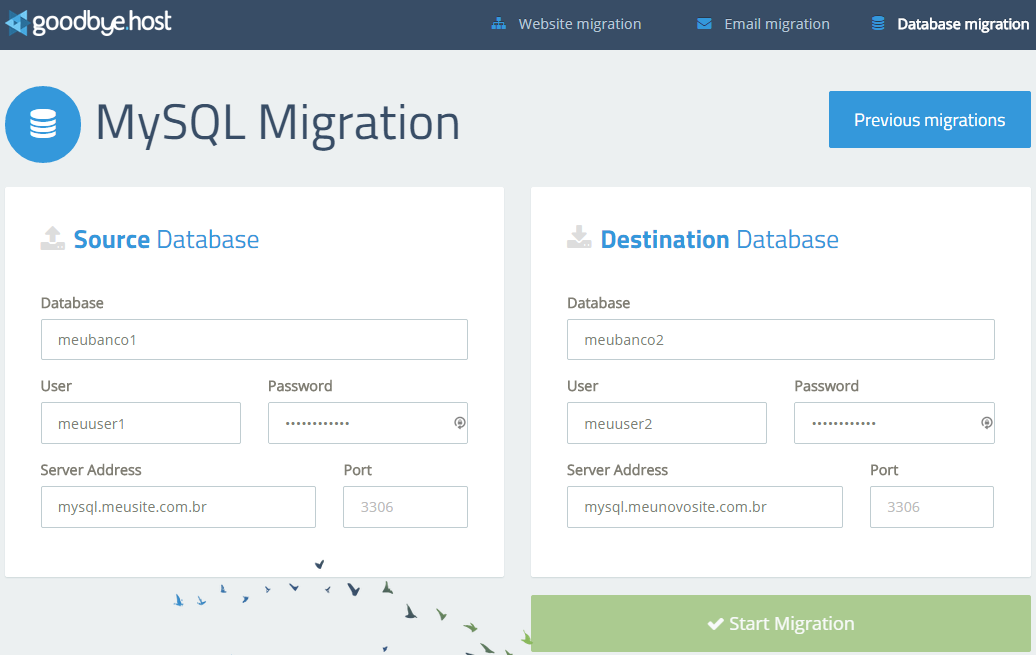 After filling in all the information click on Start Migration. Goodbye.Host will migrate all the data and send and e-mail message when done.
For the connection to be successfully established it is very important that the external access is enabled, in both databases.