Registering a domain
Registering a domain at Umbler is really simple. In your Control Panel click on the +Domain button.
Inform the address of the domain you want to register and we will check its availability, if it's available you can just hit Add.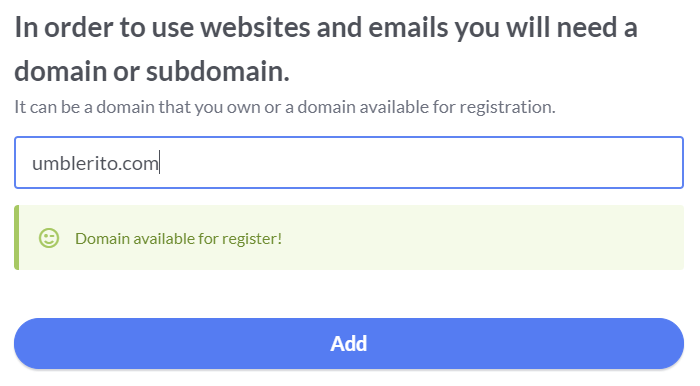 Now the new domain will show on the left hand side of your Control Panel, keep in mind that it is not registered yet. To do so, access the Configure Domain section. Now choose the period of time and hit Register.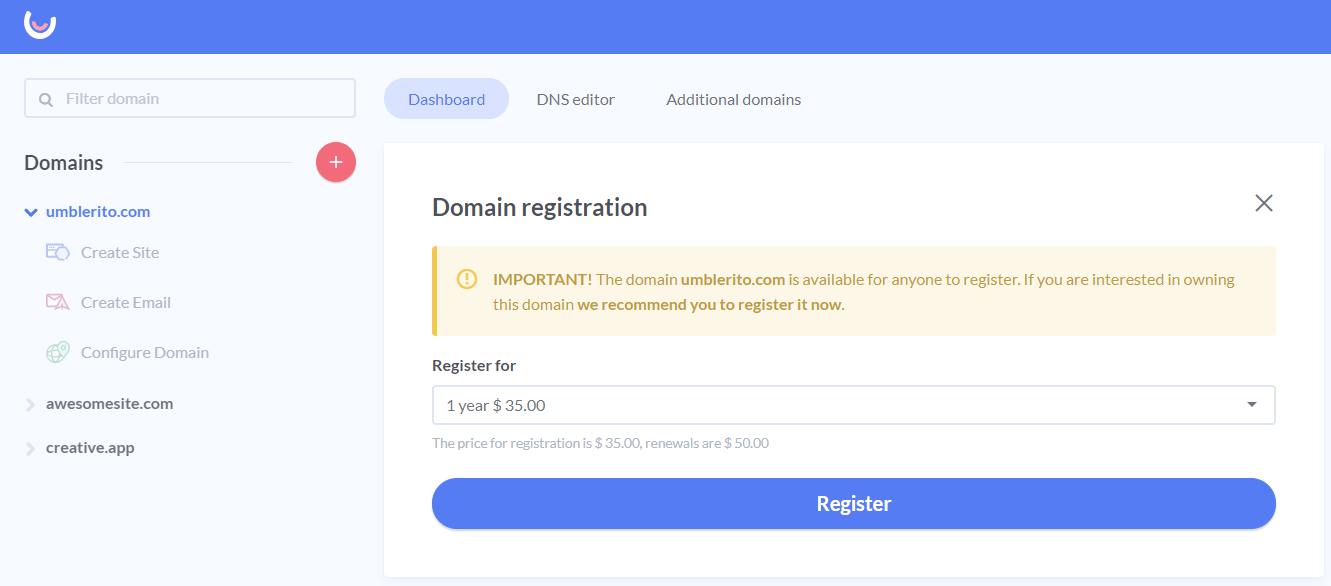 Fill in your information and click on Finish.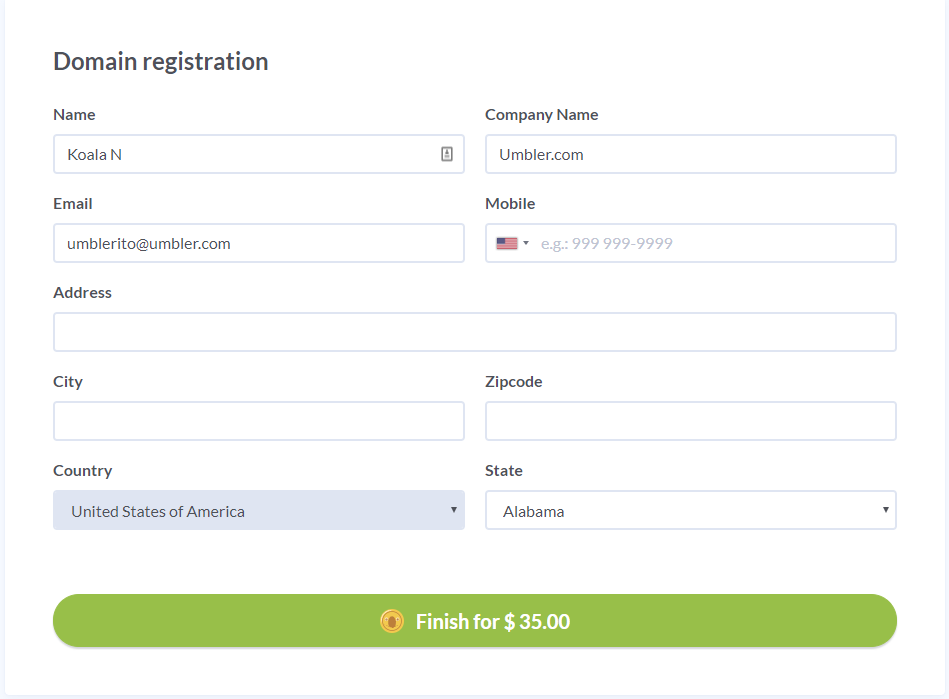 Done! Now your domain is registered and you have a new name on the internet!