My Website's FTP details
What's FTPS?
FTP(File Transfer Protocol) is used for transferring files through the internet. FTPS is an extension to the commonly used File Transfer Protocol (FTP) that adds support for the Transport Layer Security (TLS)
In order to visualize the FTPS connection details go to your Control Panel, and under the selected domain choose the website option.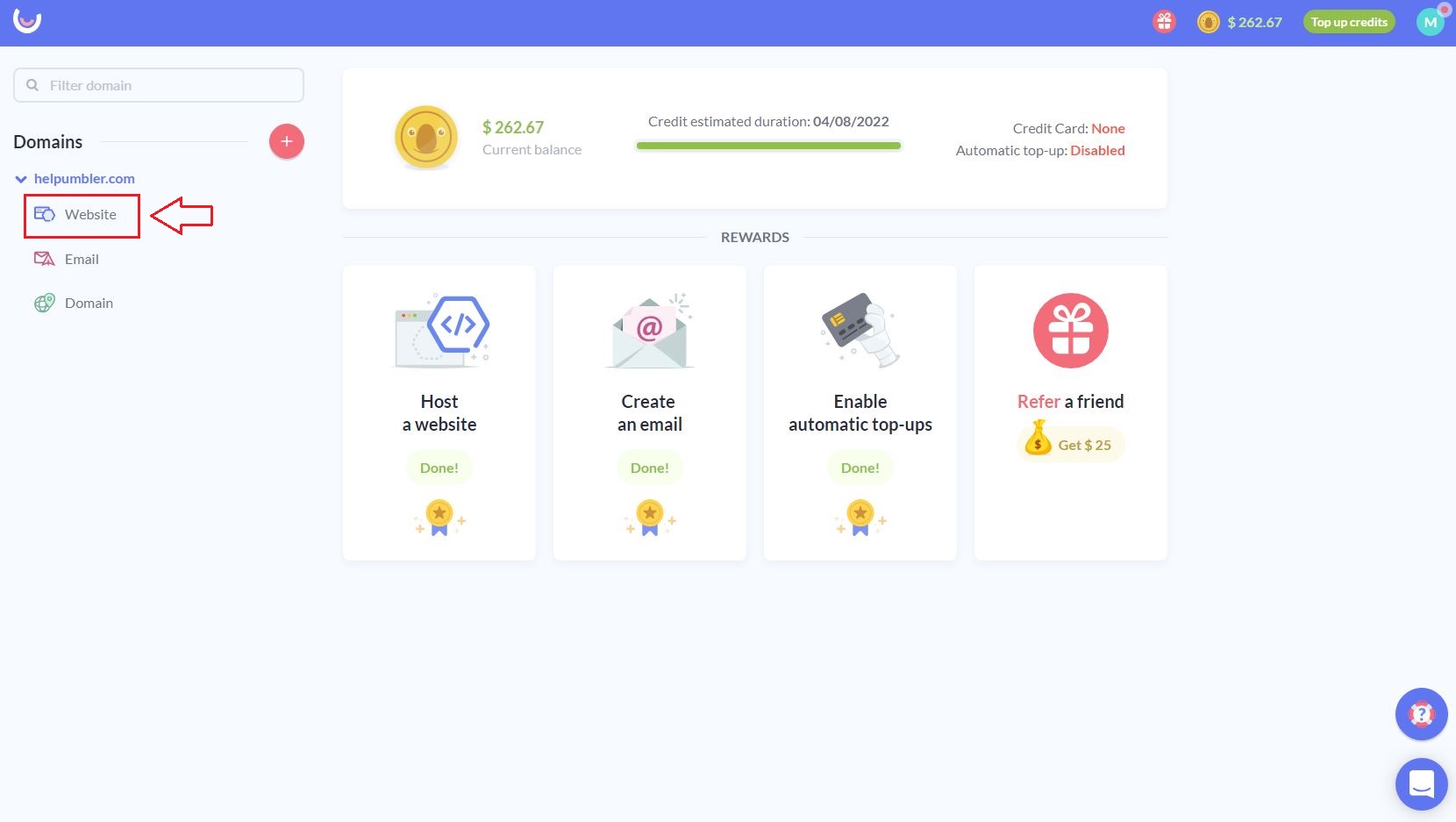 On the next screen, click on the FTPS option as shown below: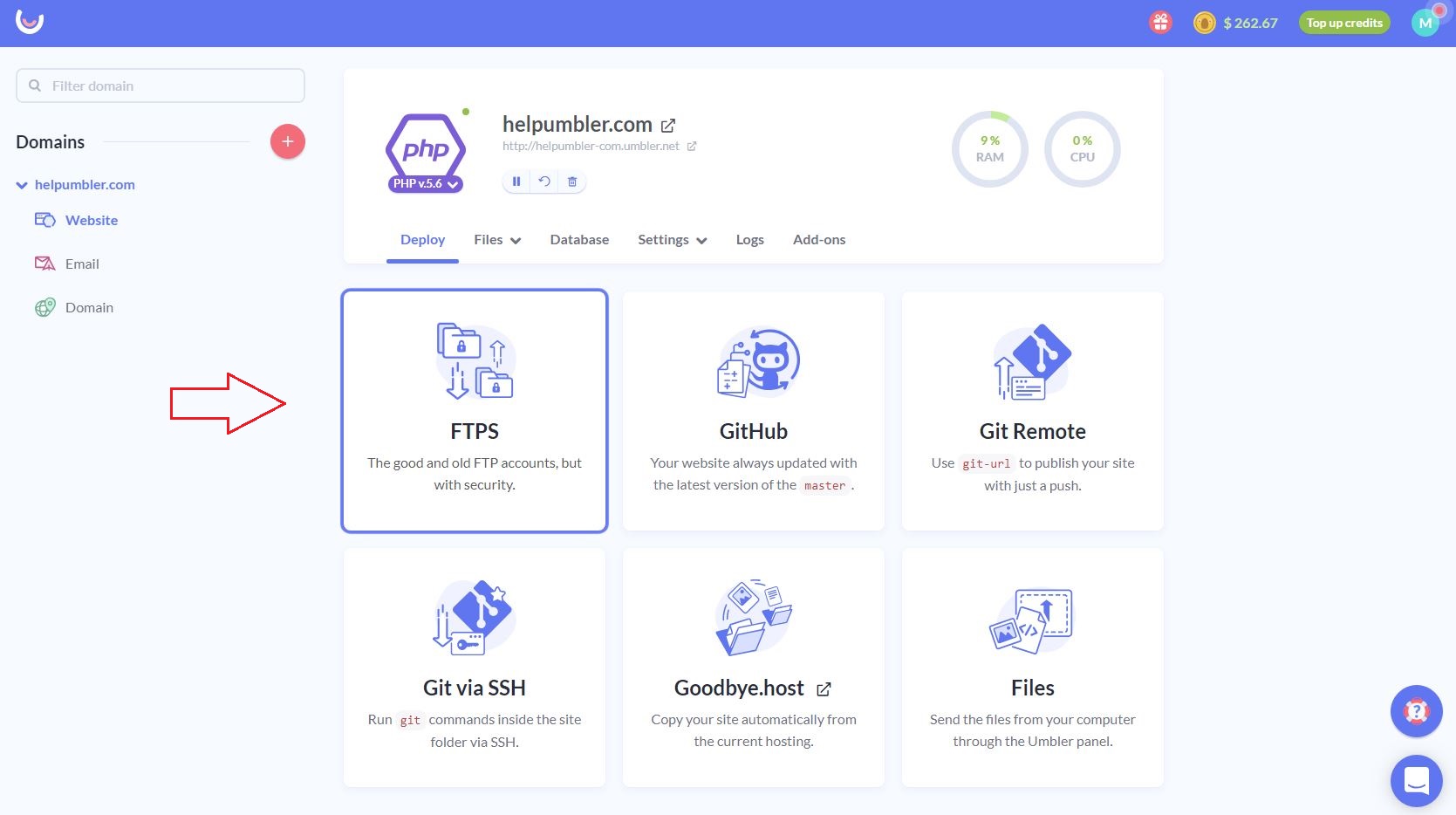 After clicking on the option, the following screen shows the FTPS users created for this domain. Click on the username to see their information.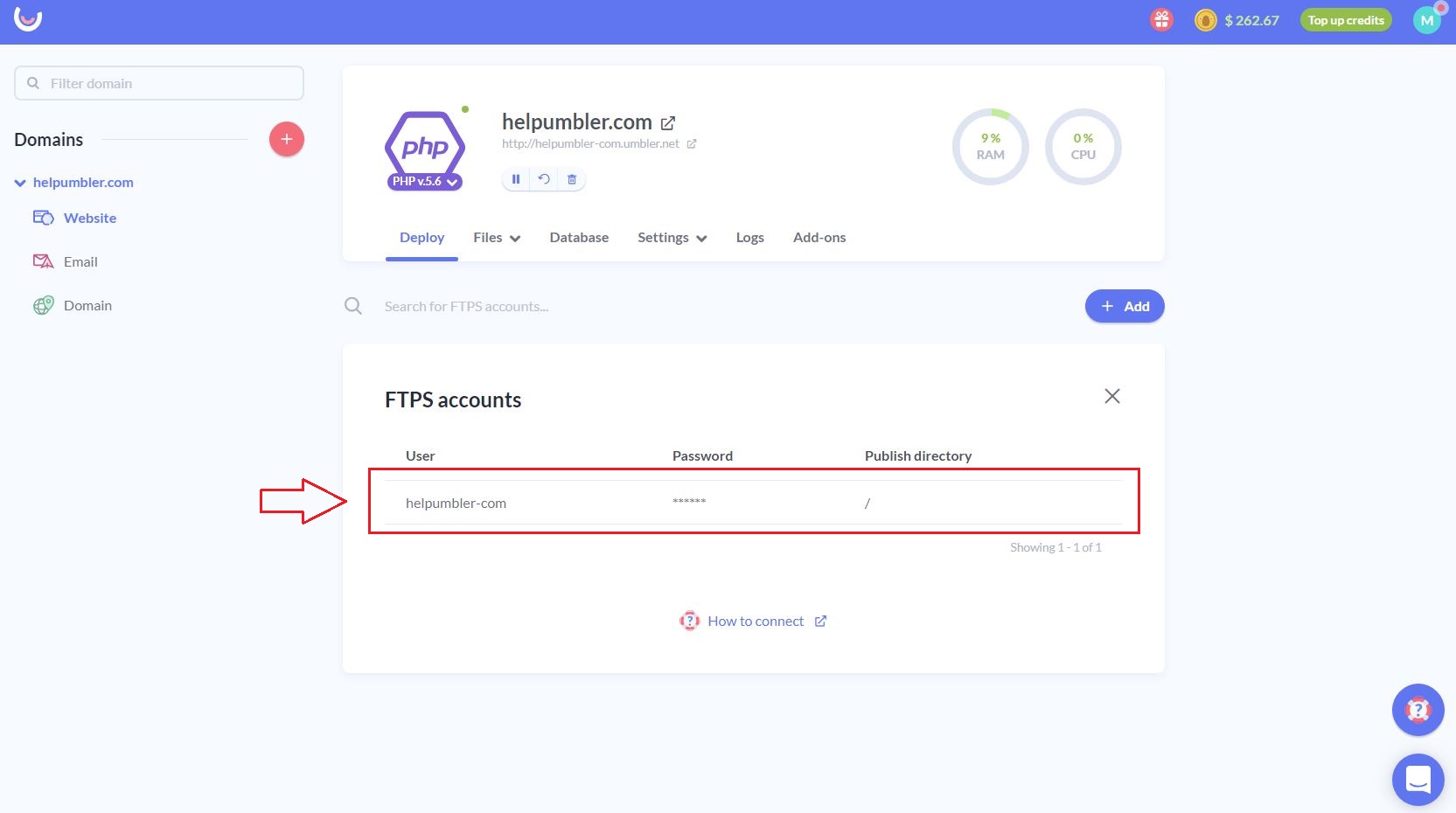 You can also view, edit or remove a user by placing the cursor over the name and selecting one of the three options located on the right side of the name, as the image below: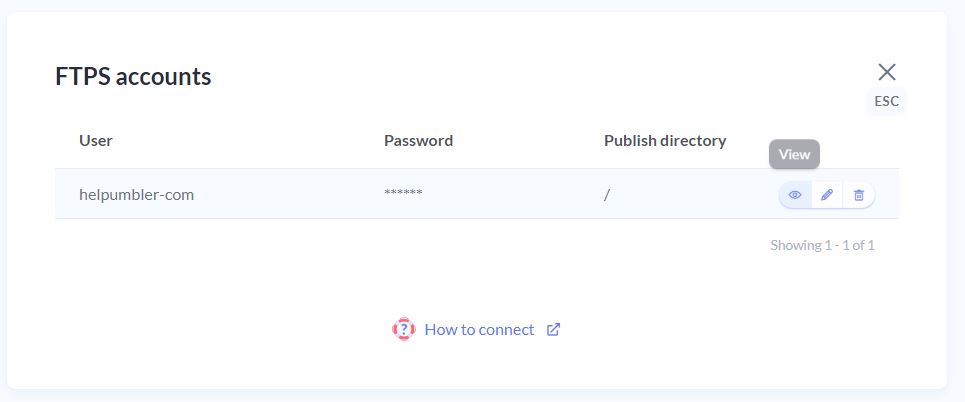 Changing your FTPS pasword
To change your FTPS password, you can place the cursor on the name of the user in question and select the second icon that corresponds to this option: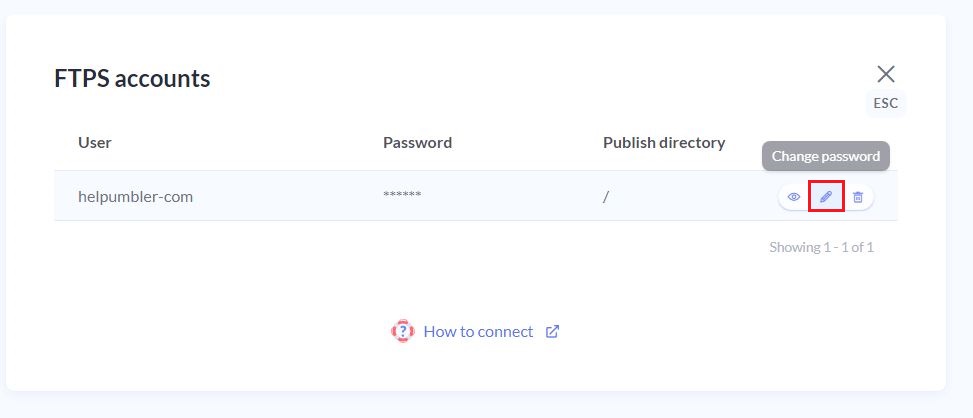 Or you can click on the user name and then click on the Redefine password button.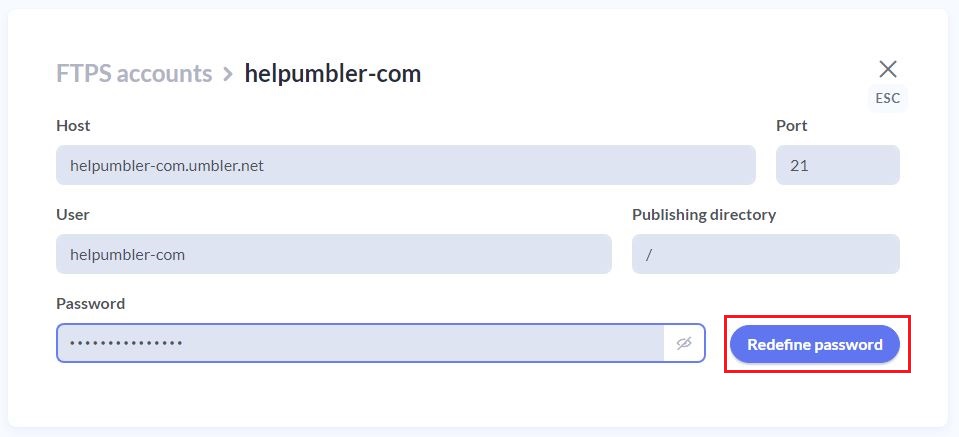 Fill in the new password and hit Save:

Creating users and setting permissions.
Within the FTP options click the + Add button to create a new FTP user: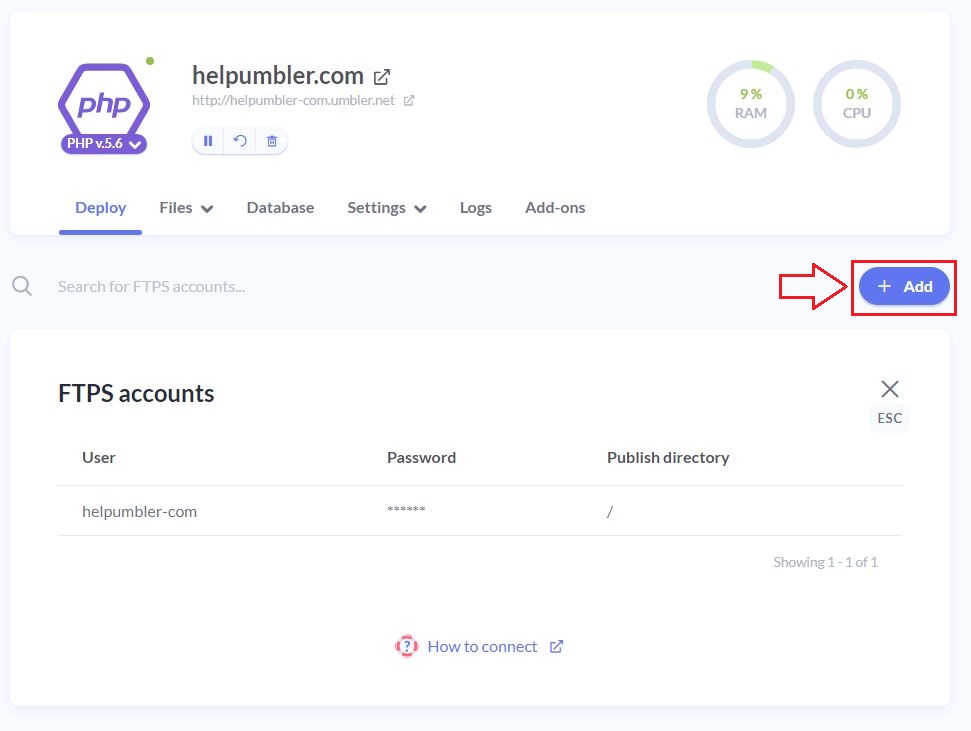 Fill in the user and password fields, and then click Save.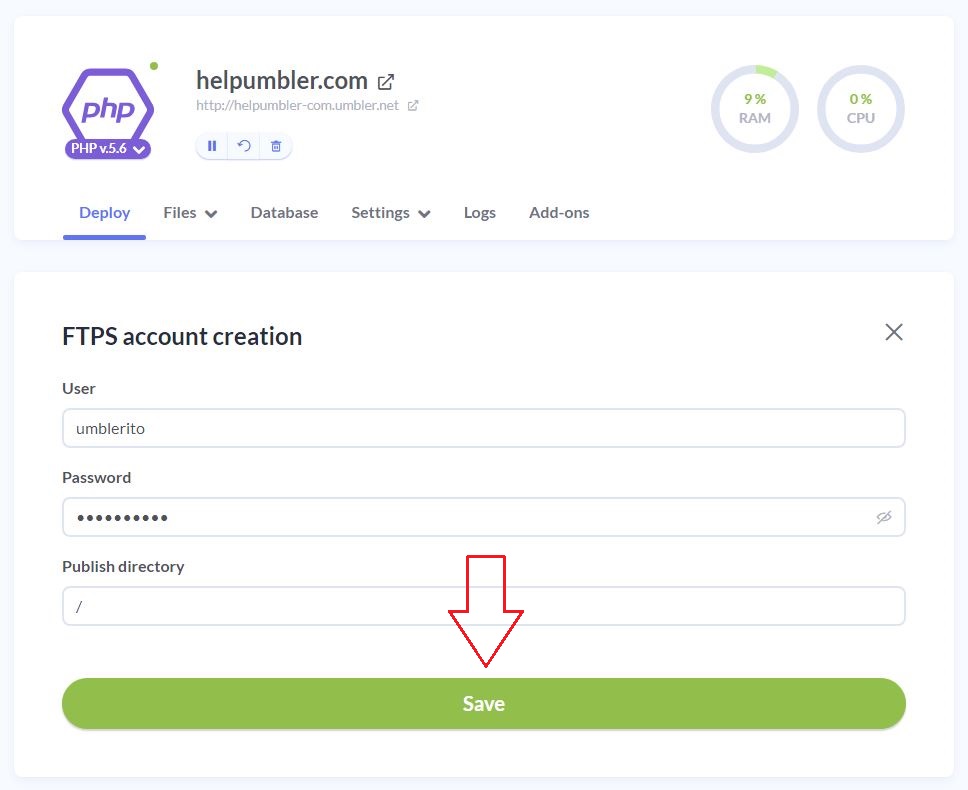 If you want the user to have access to only a specific folder, complete the information in the Publish directory.
Make sure that the defined folder exists in your hosting, if it doesn't exist, the new user will not be able to log in to the service.
Remember that your site's public files are within the /public folder.