My Website's FTP details
What's FTPS?
FTP(File Transfer Protocol) is used for transferring files through the internet. FTPS is an extension to the commonly used File Transfer Protocol (FTP) that adds support for the Transport Layer Security (TLS)
In order to visualize the FTPS connection details go to your Control Panel, and under the selected domain choose the website option. All the information should be visible under the Deploy tab: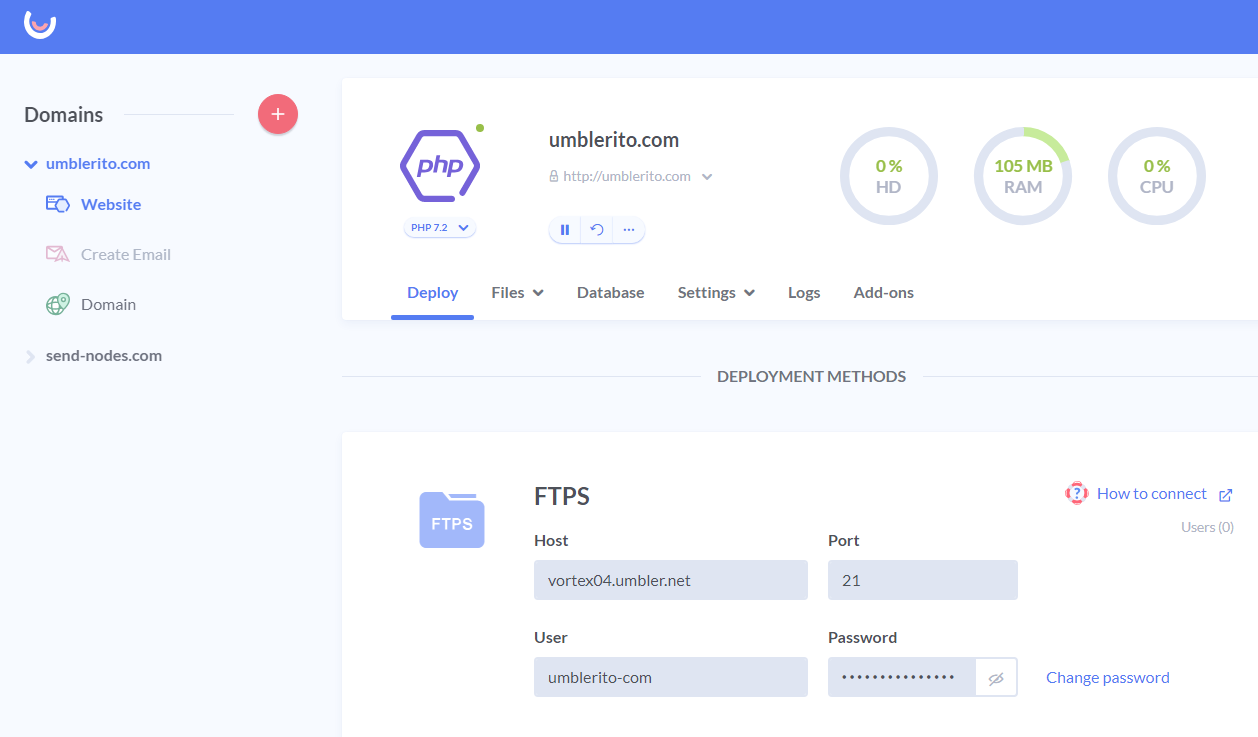 Changing your FTPS pasword
To change your password just hit Change password:

Fill in the new password and hit Save:

Creating users and setting permissions.
Inside the FTPS options click on the arrow:

Now click on Create FTPS user: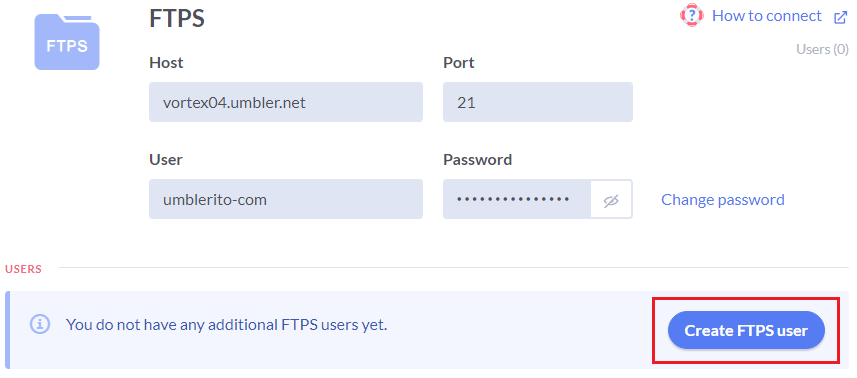 Fill in the username and password, click on Save and you're all set!