Redirecting the domain to another URL
What is URL redirection?
Also known as URL forwarding, URL redirection is a technique for making a web page available under more than one URL address. When a web browser attempts to open a URL that has been redirected, a page with a different URL is opened. Similarly, domain redirection or domain forwarding is when all pages in a URL domain are redirected to a different domain. URL redirection is done for various reasons: for URL shortening; to prevent broken links when web pages are moved; to allow multiple domain names belonging to the same owner to refer to a single web site; to guide navigation into and out of a website; for privacy protection; and for hostile purposes such as phishing attacks or malware distribution.
How to redirect my domain to another URL
First access your Control Panel, and under the Domain Section, on the Dashboard tab the URL redirection option will be available.
Heads up! This option will only be available for domains registered at Umbler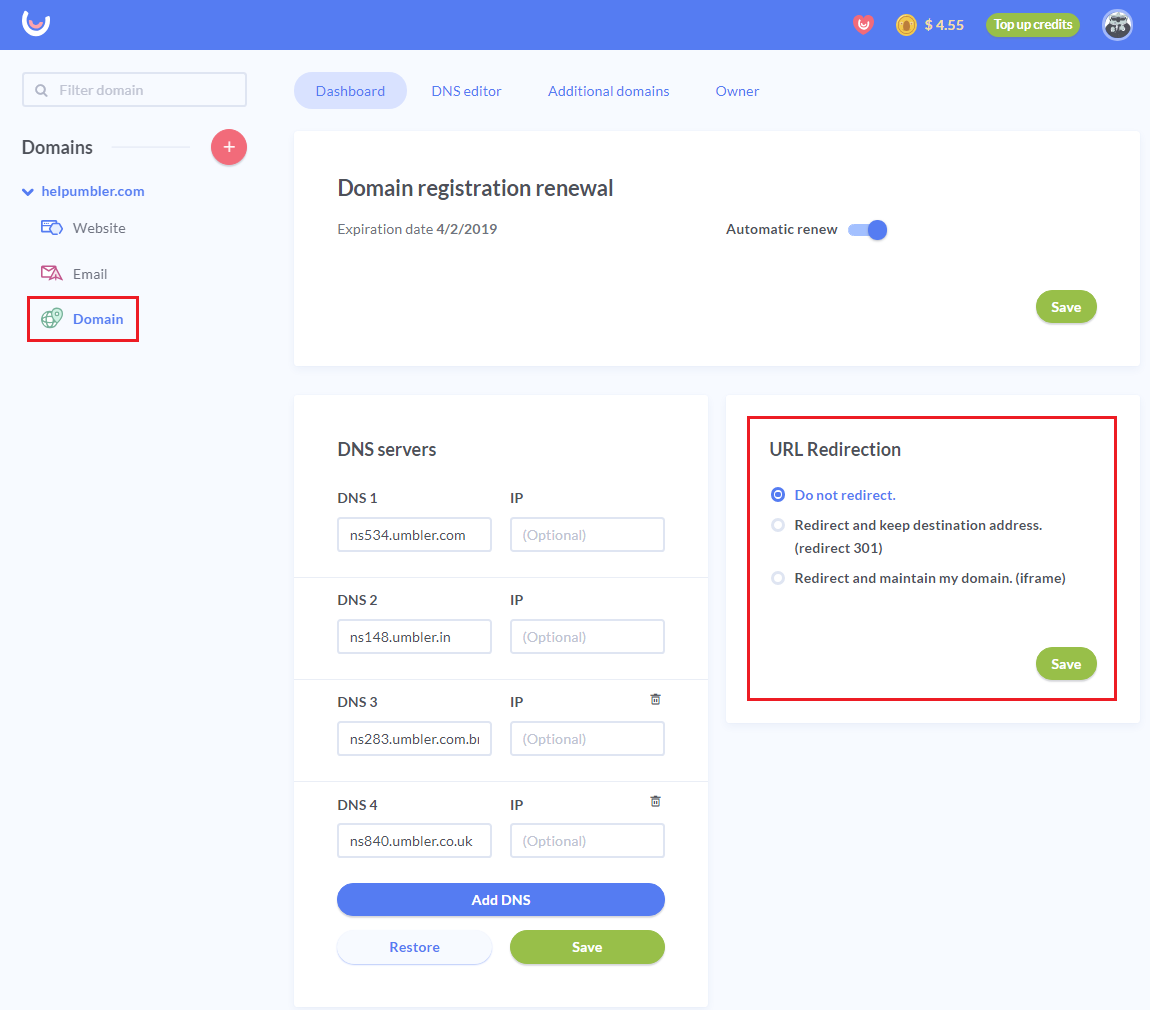 There are 3 different redirection options:
No redirection: your domain won't be redirected, when people access www.mydomain.com they'll go to your domain.
Redirect and use the destination's domain name (Redirect 301): A 301 redirect is a permanent redirect from one URL to another. 301 redirects send site visitors and search engines to a different URL than the one they originally typed into their browser or selected from a search engine results page.
Redirect and keep my domain name (iframe): In this case, the original domain name will be kept, whoever enters yourdomain.com will see the contents of a new page, but will continue to see your URL.
Select the option you want and fill in the destination address to which you want to redirect your domain, click on Save and that's it!