Setting custom errors
When you host your website at Umbler, you can choose how the errors will be displayed on the browser. For example:
To change how the errors are displayed go to the website section and choose PHP Configurations.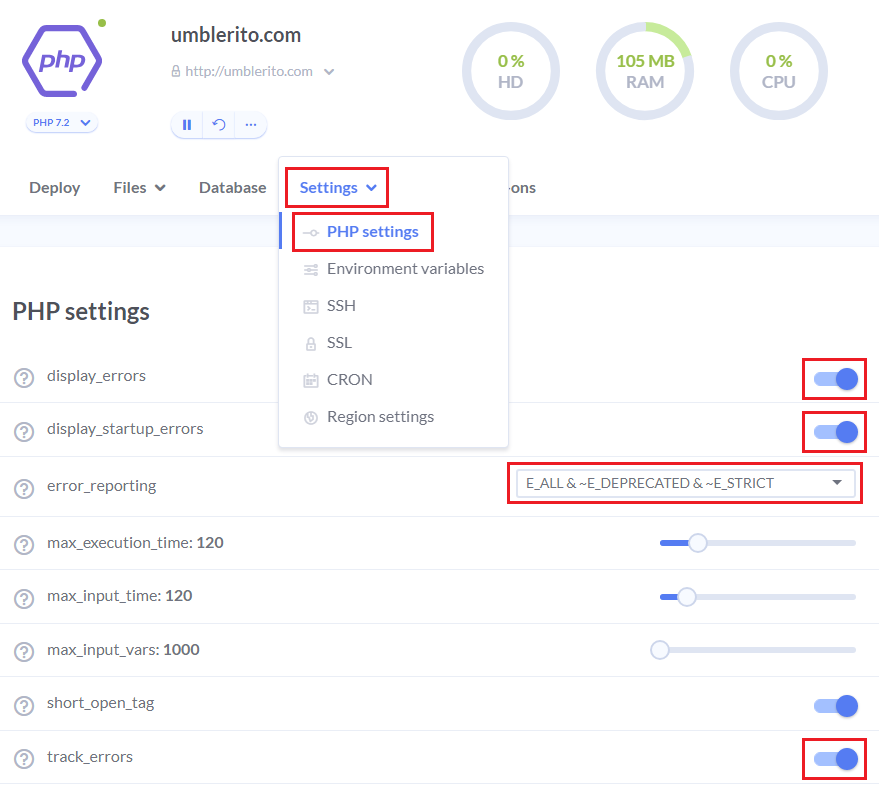 For PHP websites there are some preset configurations, for instance, when Production is selected, the Display Errors option will be disabled. Enabling it will show the real error on the browser screen.
Check
here
the meaning of the main HTTPS Status Codes.