Changing an email password
There two different methods for resetting your e-mail password; you can do it through our Control Panel, or directly through our webmail.
For security reasons, the e-mail passwords must obey the following criteria:
Your password has to be at least 6 characters long;
Must contain numbers & letters;
First access your Control Panel, now go to the e-mail section for the desired domain: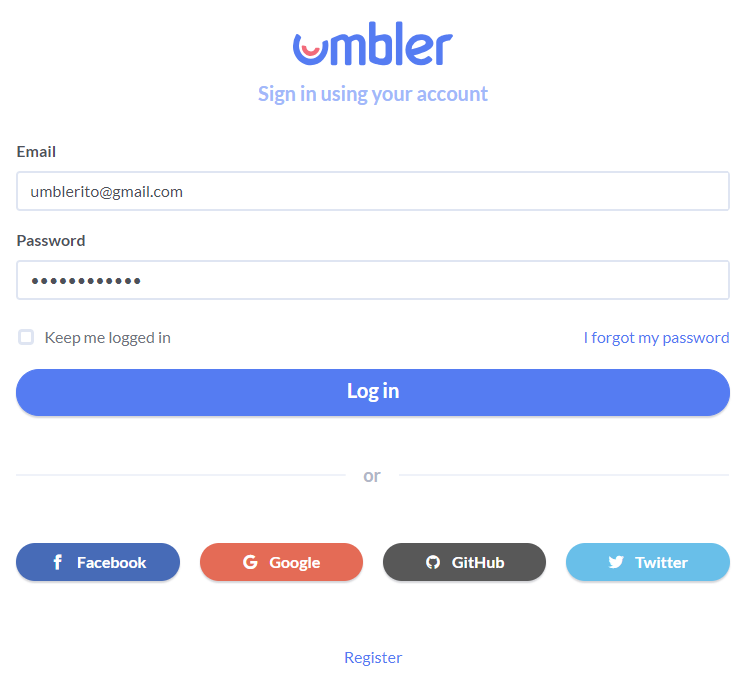 Select the account you wish to change the password and click on the Edit icon, shaped as a pencil: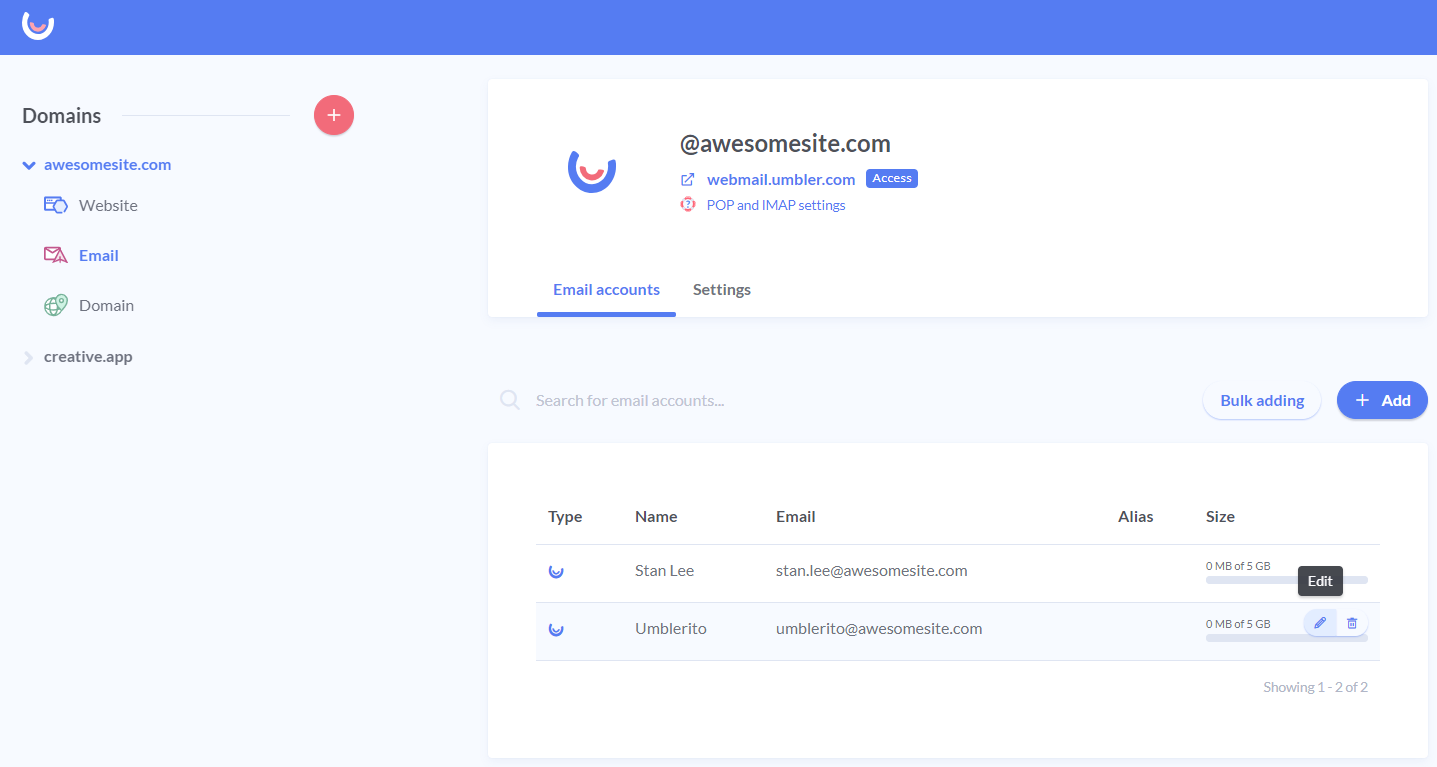 The edit mail account options will open, go ahead and change the password for the account, and then choose Save.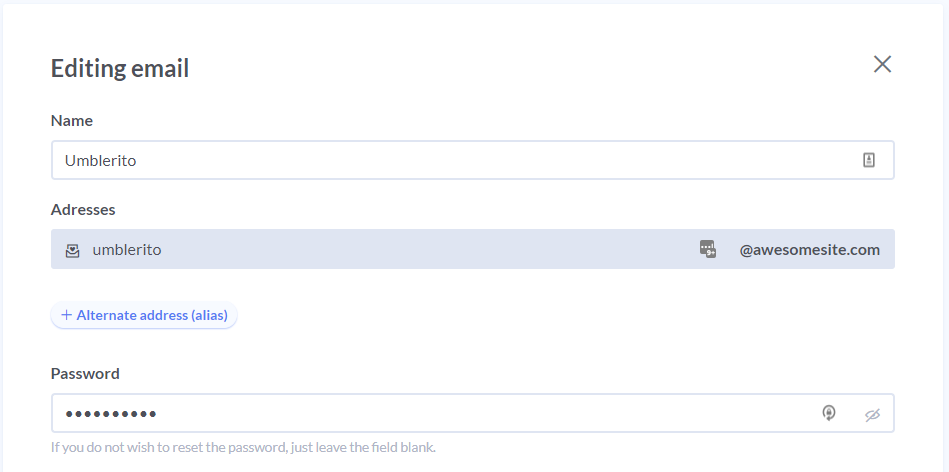 Click on your account name and choose Change Password.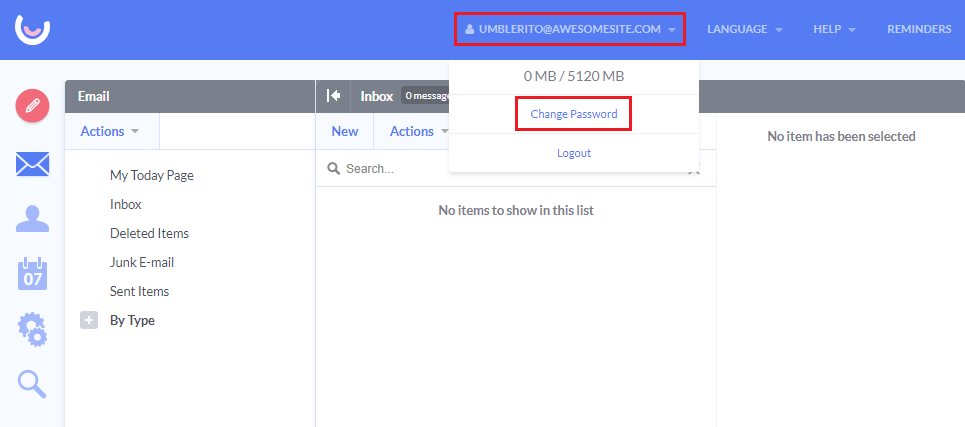 Fill in the Current password, New password, Confirm New Password and click on Change Password.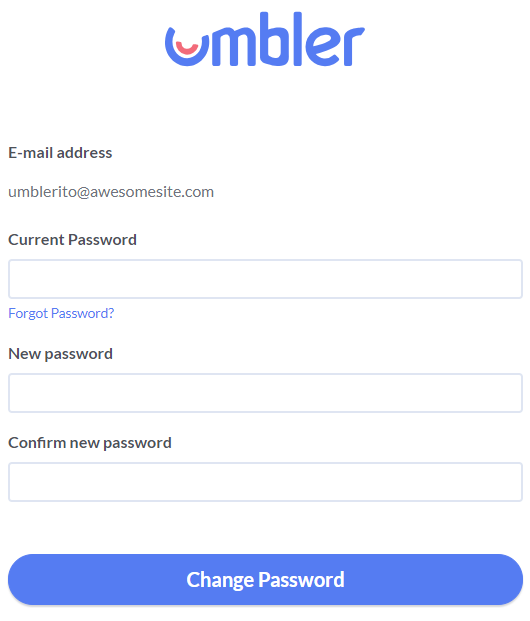 Done! your password has been updated and changes will come into effect in a minute.