Adding a website to your account
To create a new website at Umbler, you must first add a domain to your Control Panel, for that, click on the + icon, on the top left corner.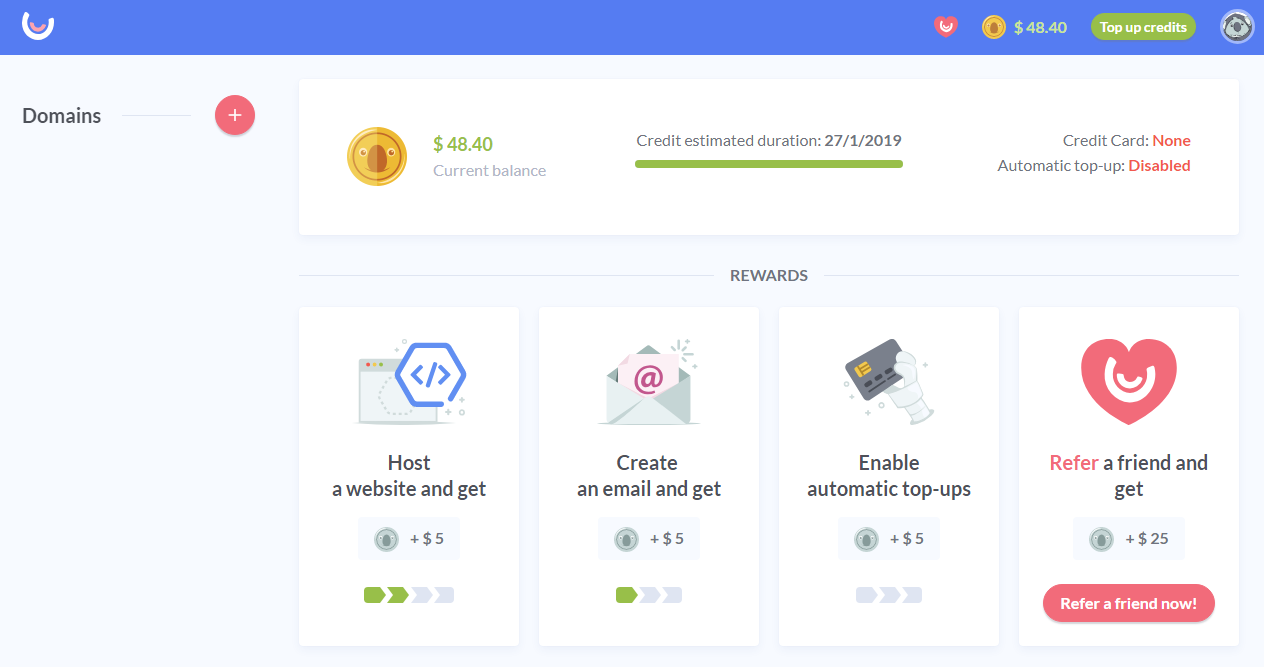 Fill in the name of the domai. If it's avilable for registration, you may do so using our platform. If the domain already exists in another provider, you can go ahead and configure everything here, this configuration won't influence on the current services until you make a DNS change. So you can create email accounts and a website for the domain with no worries.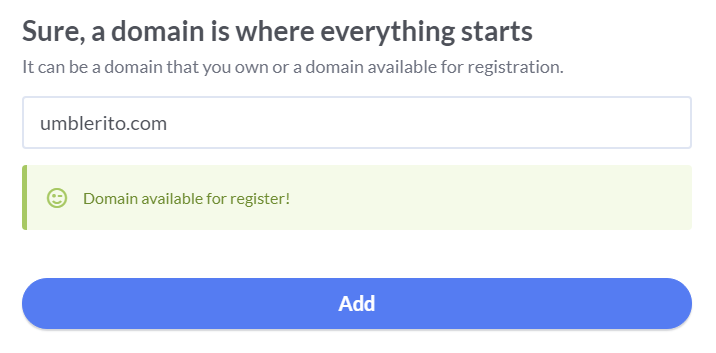 Now, to create a website, go to the Site section under the desired domain.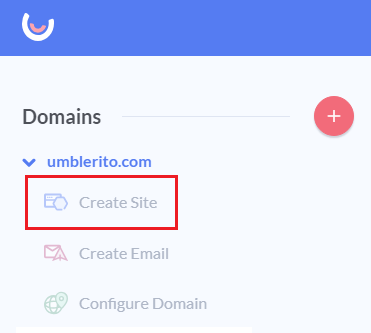 On the following screen you can create your website for the related domain, choosing the size of the instance, and the number of instances, escalating both vertically or horizontally.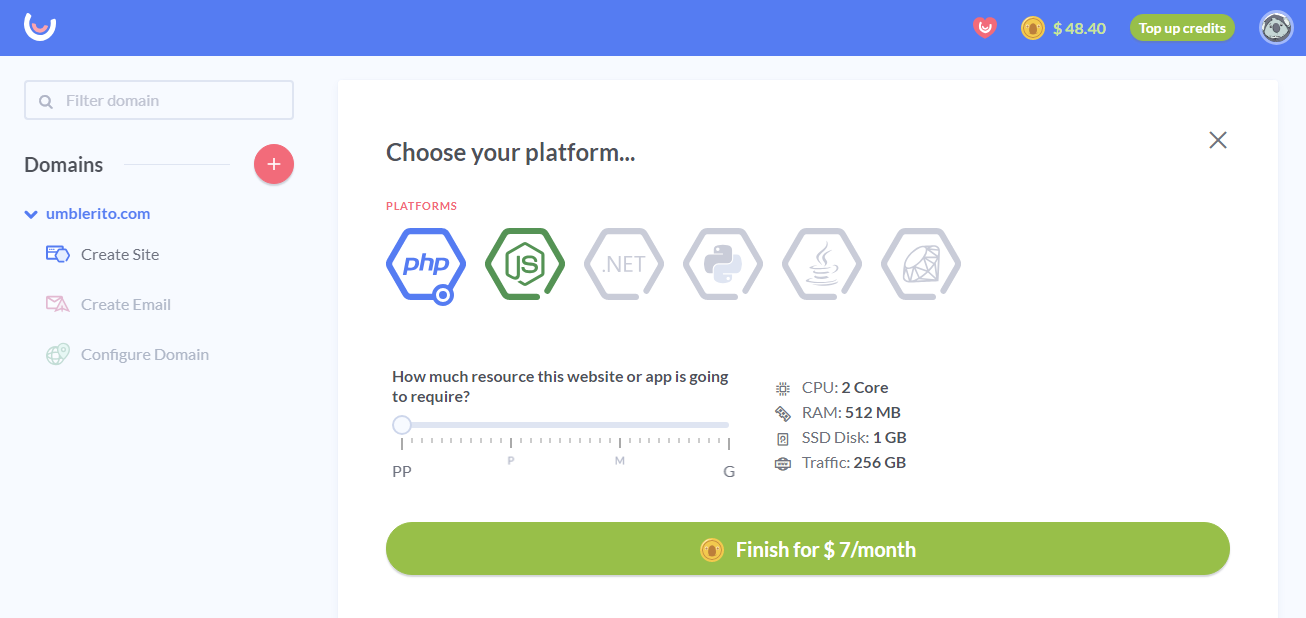 Click on Done, after a minute your website should be ready and clicking on Let's Go you'll be able to check out it's dashboard.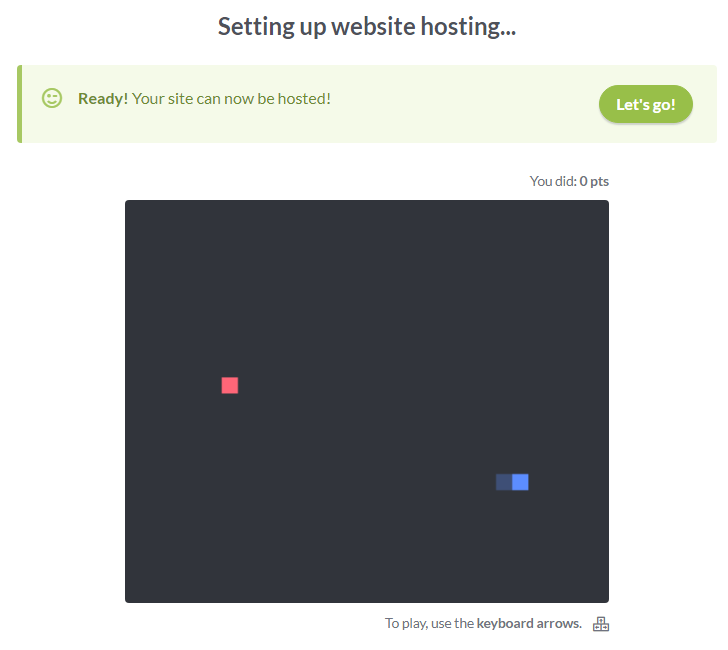 Now the site's dashboard is ready for some work :)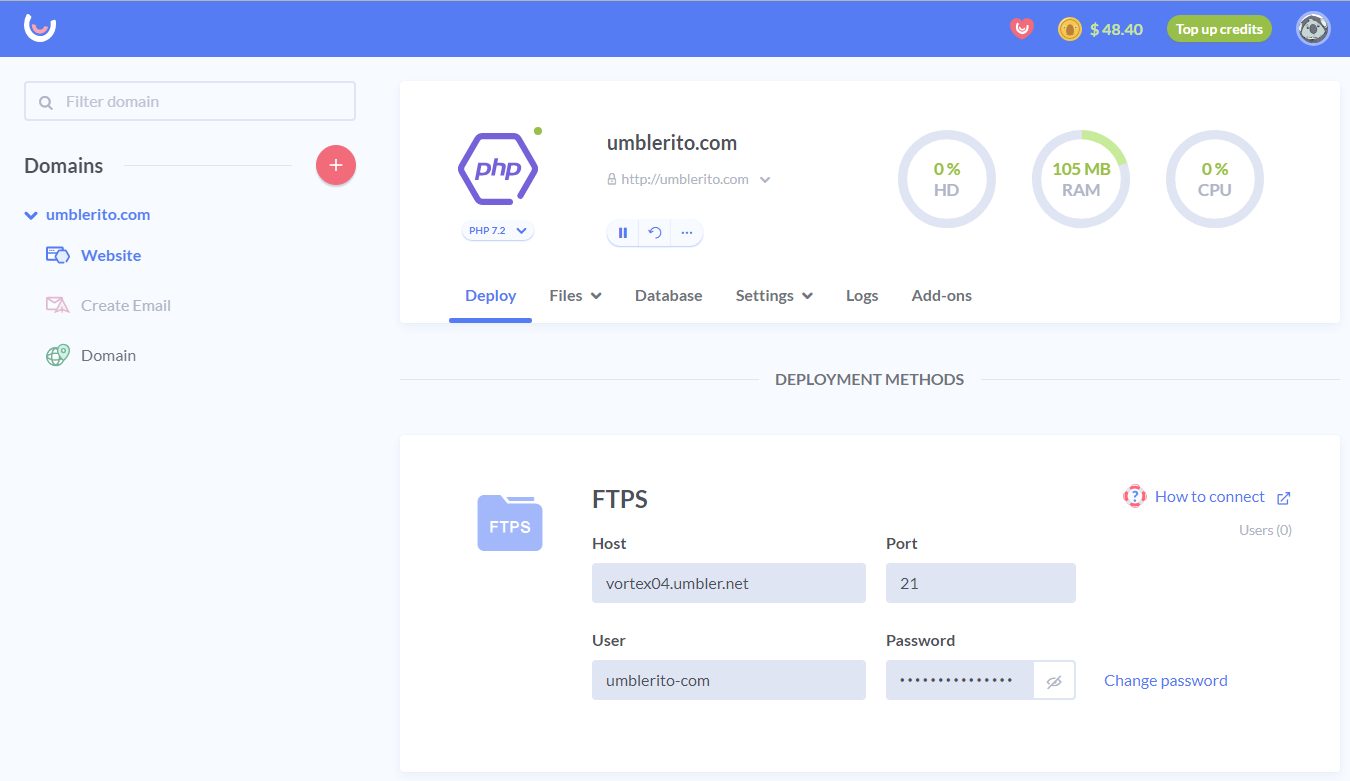 Check out our NodeJS tutorial.