Set up automatic or Out of Office replies
Automatic replies are to be used whenever you want to let people who send you email know that you won't be responding to their messages right away. After automatic replies are turned on, they'll be sent once to each sender.
Once you are logged in to your webmail account, go to The Gear icon on the left pane, select Auto-Reply and enable the automatic responses:

Now select the Message tab, and finish the message configuration: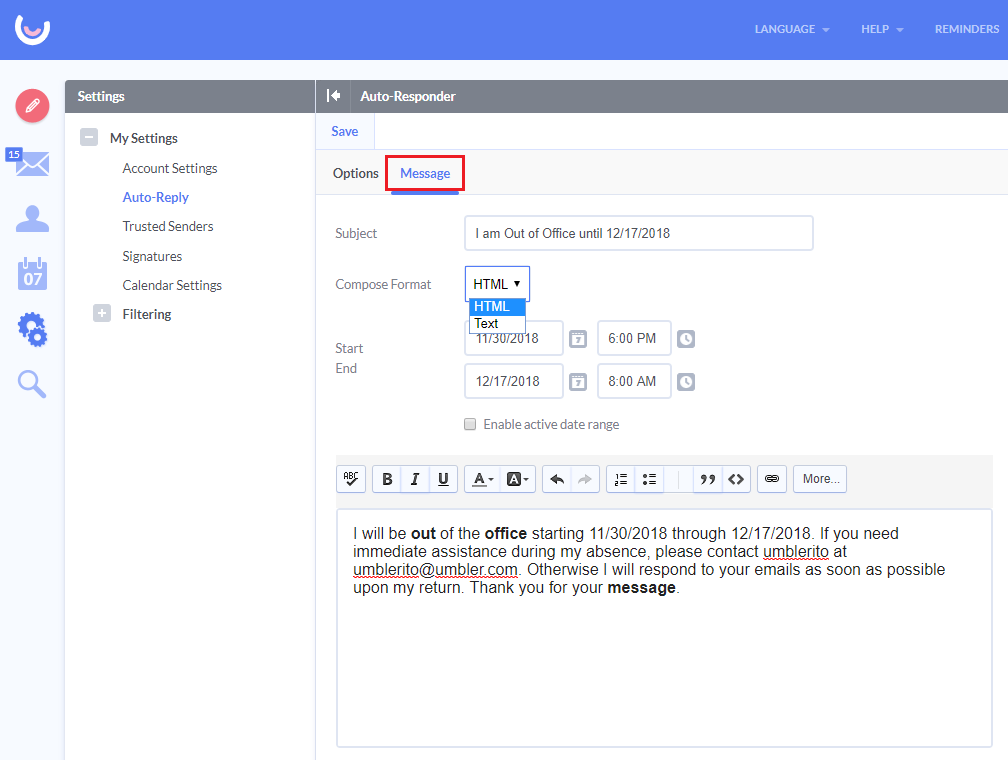 Once you are happy with the result go ahead and hit Save to leave your Automatic replies up and running.
This option is only available to email accounts with 5GB or more.