Creating Email accounts
To create an email account on Umbler, you must go to the Email section under the desired domain on your dashboard.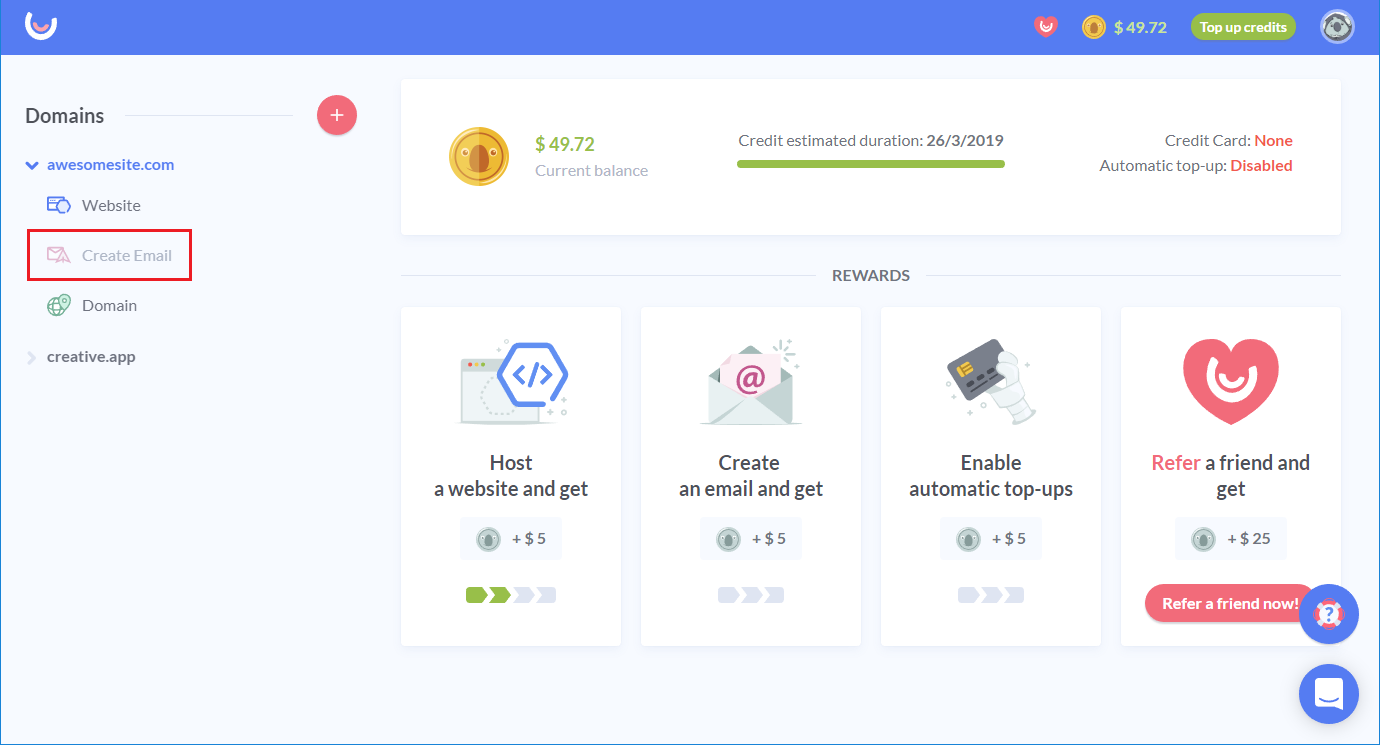 Choose whether you want to create a single email account or in bulk.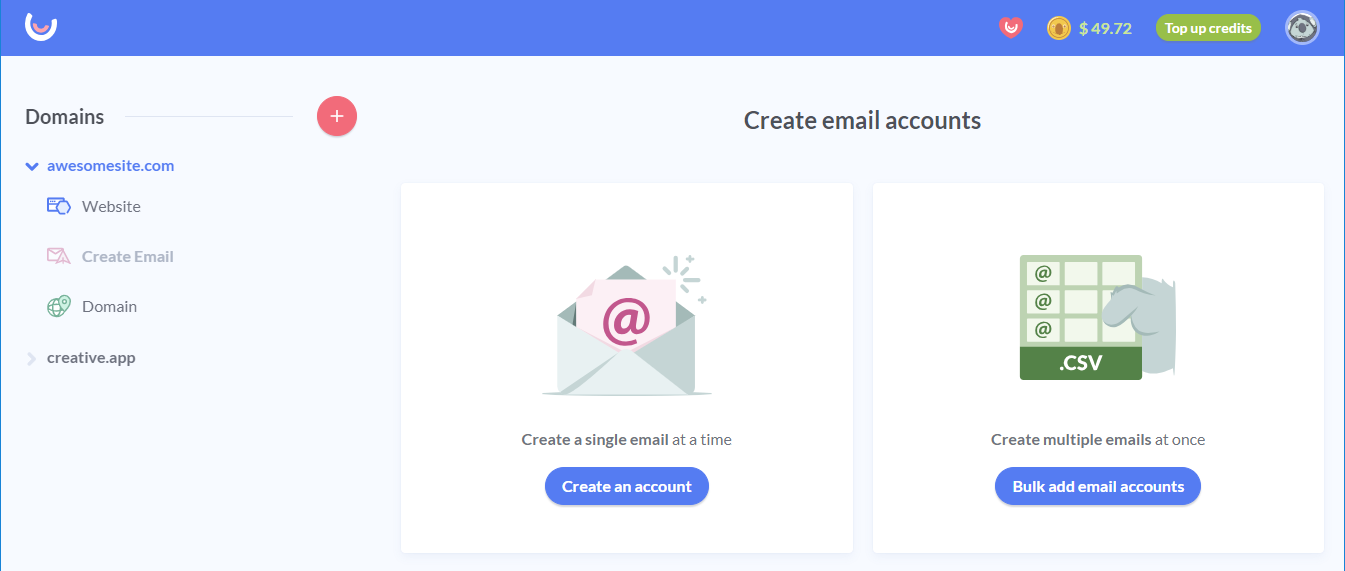 Fill in the address you want to create, the username, choose a password and size.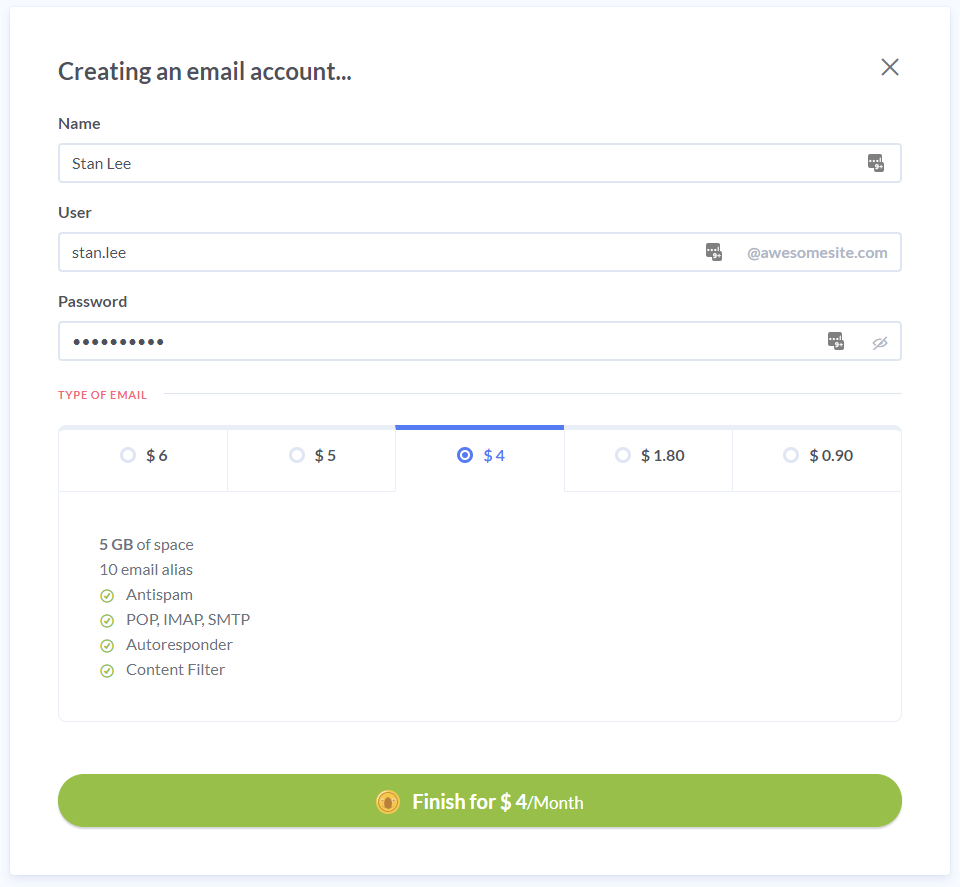 Fiil in the template with your information.

Upload it or drag and drop onto the page, make sure that everything is correct and click finish.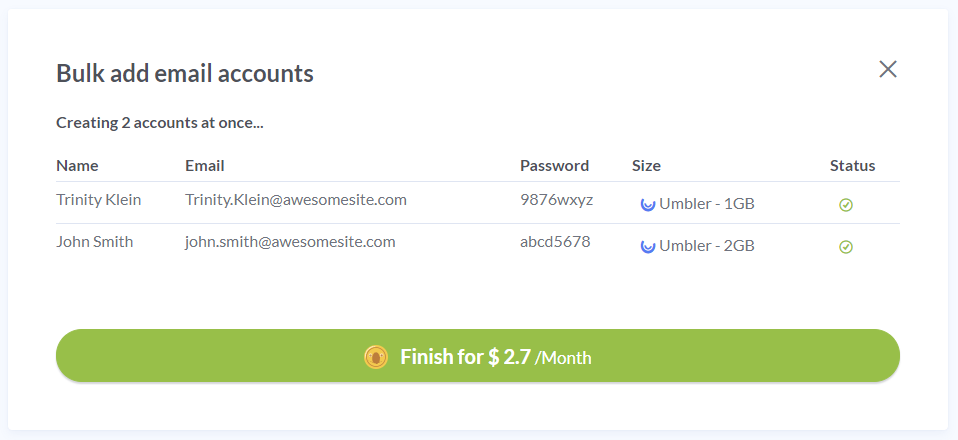 In a few moments, your email account(s) will be created.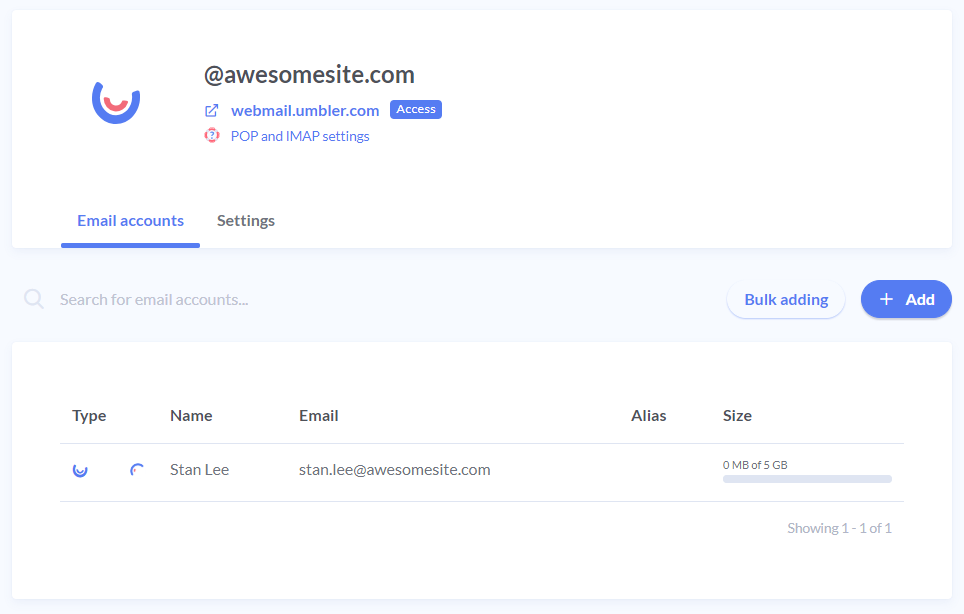 Remember:
In order for the messages to be sent and received through Umbler our
MX
records must be configured on your domain.
Click here
to know how :)
Next step:
How to set up your e-mail accounts for access through your smarthphone/tablet or desktop.