Changing the e-mail address of my Umbler account
Changing the e-mail address of your Umbler account is very simple.
Inside your Control Panel go to your account on the top right corner and choose My Profile.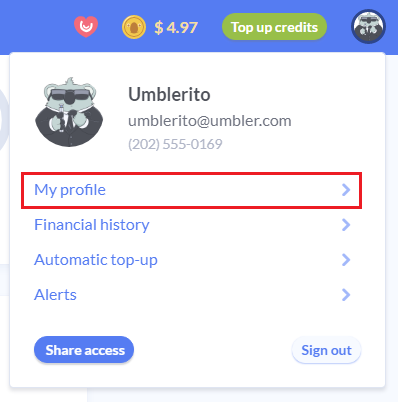 Now you can change the e-mail address registered for access to your Control Panel on the E-mail field.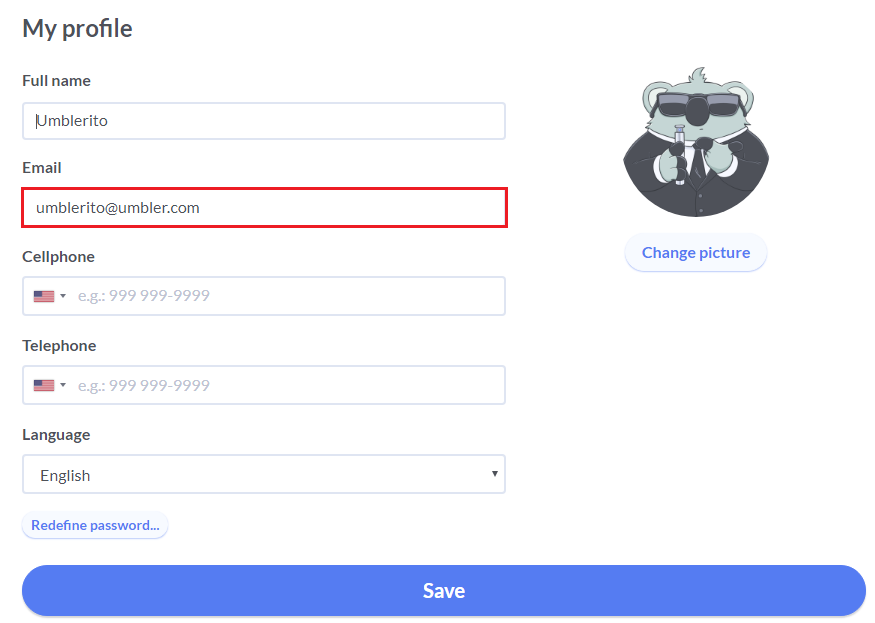 After choosing Save and confirming your password an e-mail message will be sent to the new e-mail address for confirmation.
After receiving the e-mail message just click on the Confirm button and you're all set!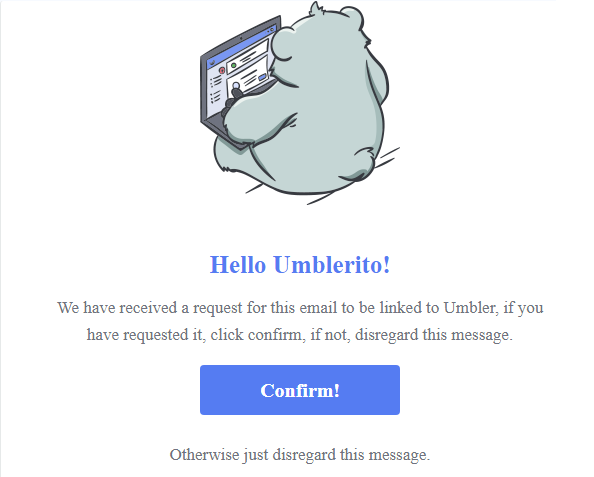 Now you can access your Control Panel with your new e-mail address :)