Removing from my account access to services shared with me
Background:
In case you have shared domains in your account and are no longer interested on keeping them showing in your Control Panel, follow this guide to remove those domains.
Want to share domains between accounts? See how it's done here.
Procedure:
The first step is to access your Control Panel, and on My Profile (top right corner) choose the Share access option.

On the Access Sharing page, you'll see all accounts that are sharing access with You. Click on the first circle "You".

A list of all domains that are shared with you will show up, as well as your own domains.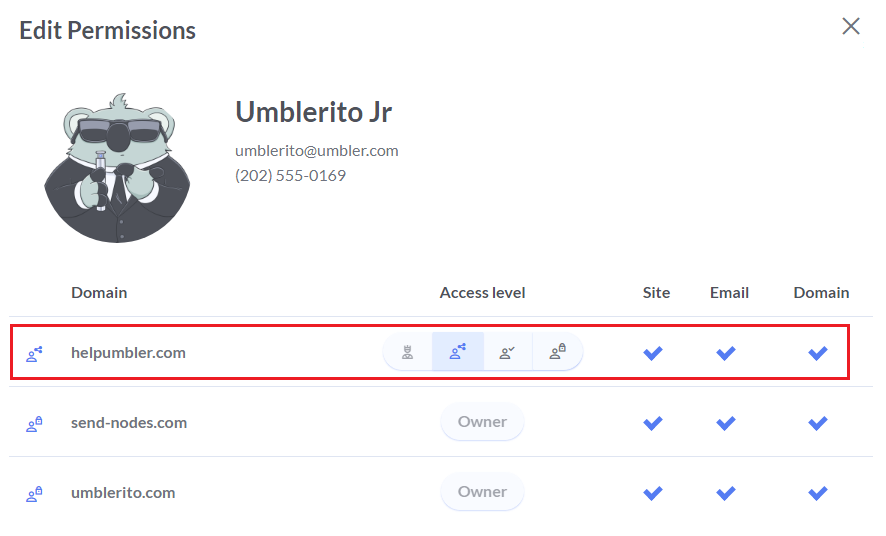 The domain marked in red was shared with you by another account (you can notice the sharing icon at the left of the domain's name), and that makes you able to edit your permissions regarding this specific domain. Choosing the option "No Access" on the field "Access Level", you can remove the shared domain (this procedure will not remove the domain from it's original account).